Love may be blind, but we all know it's not cheap. Let's be honest – who hasn't spent way too much money trying to make an outing more exciting or romantic? The good news is, you can have a great time and make some special memories without breaking the bank. Here are six fun date ideas around Manitou Springs that will leave some extra green in your wallet.
It's not just your beloved that can take your breath away. So can the Manitou Incline, a steep climb up 2,744 steps (about 2,000 vertical feet). Reservations are required, but they're free, and so is the shuttle from downtown Manitou Springs (but parking at the base of the Incline does come with a fee). If you want to cap off the day by catching a romantic sunset, head down early. The Incline sits in the shadow of Pikes Peak, so the sun sets earlier here than back in town.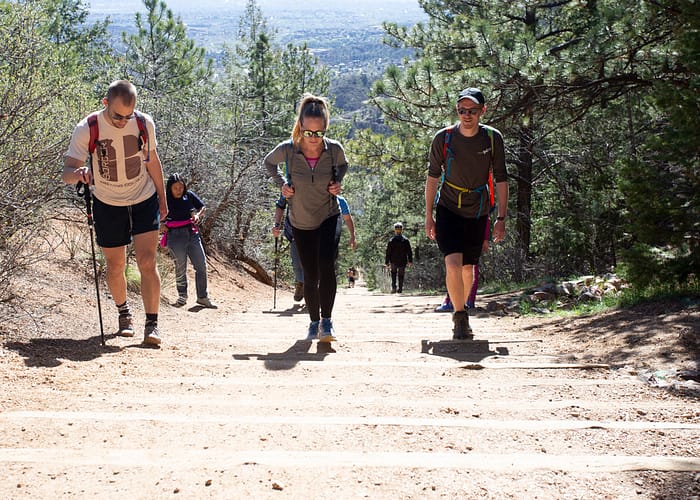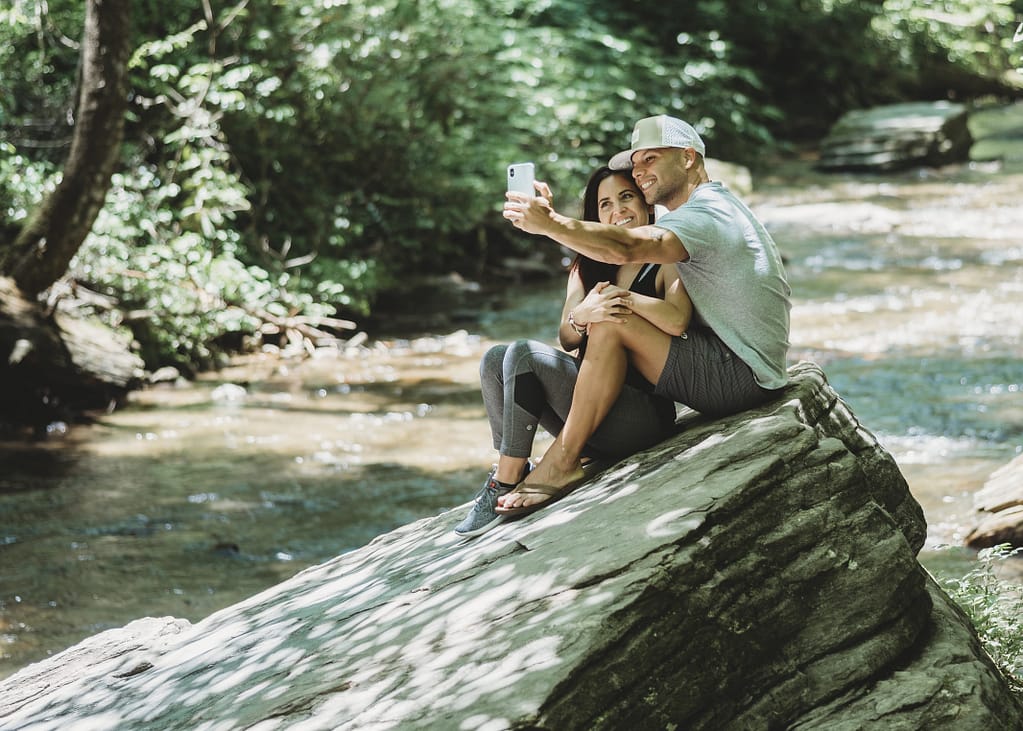 Is your couple status official? Share your love on Instagram or other social media platforms! Grab your phone and hiking shoes and head to the many Insta-worthy spots in and around Manitou Springs, including Barr Trail, a hike that's recommended as your descent from the Incline steps. The hike and leaf-peeping are free, saving your money for a bite to eat (tea for two, anyone?) at the Miramont Castle Museum, where you can step back in time to the Victorian era, a favorite time period for romance movies.
What would Manitou Springs be without some spring water?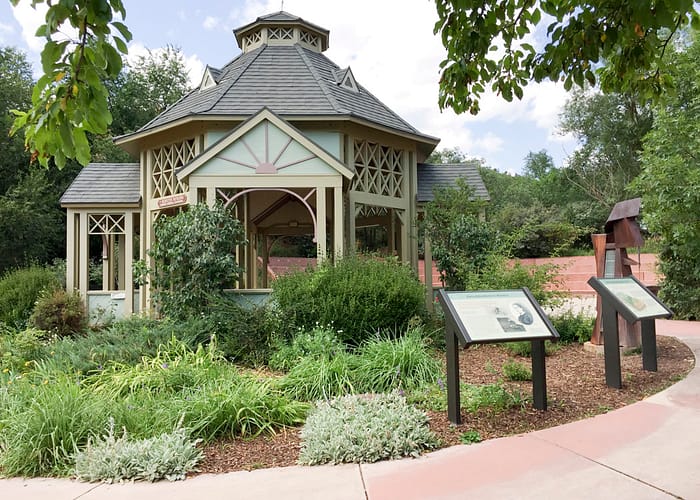 All that hiking is sure to make you thirsty, so it's a good thing the region's famed mineral springs provide free, naturally carbonated water at various fountains around town. While guided tours may not be operating due to COVID, you and your date can stroll at your leisure, sampling the waters famed for their healing qualities.
Few places are more magical than the nearby Garden of the Gods, a registered National Natural Landmark in Colorado Springs. The park and its visitor and nature center are free to the public and open daily. 300-foot towering sandstone rock formations set against brilliant blue skies with a glimpse of Pikes Peak in the background will provide the frame for a keepsake photo, sure to help you remember this date forever.
Slip off your hiking boots and drive 19 miles up this majestic Colorado 14er, to save your strength for (ahem) other romantic adventures. Pikes Peak Highway has several pull-offs where you can stretch your legs and take pictures. Dress in layers, as there can be a 30 to 40-degree difference in temperature from the mountain base to the peak. The drive isn't free, but at $15 per person, it won't deplete your date budget too much.
Manitou Springs is near Colorado Springs, which topped the list of safest fall travel destinations in 2020. And since the COVID delta variant is with us this fall, it's good to know you can still take advantage of so many safe, outdoor attractions that combine beautiful scenery with adventure (plus good food and local beer) for the perfect affordable date!
Christine Mahoney is a former TV and radio journalist who now teaches journalism at the University of Colorado in Boulder. She continues to write for several publications to prove those who can DO, and Teach.