Emma Crawford
Coffin Races and Festival
In memory of emma crawford
In 1995, the Manitou Springs Chamber of Commerce started the first coffin races in the nation, in memory of a beloved member of Manitou Springs. In the years since, the races have grown into an often-copied-but-never-equaled Manitou Springs tradition.
Thank you to all of our participants in the 2022 Emma Crawford Coffin Races.
Teams of 5 contestants race a coffin 195 yards up Manitou Avenue. Four runners push the coffin containing the fifth team member (Emma) along for the ride. Awards are presented to first, second and third place finishers and to teams with the "Best-decorated Coffin", "Best Entourage" and "Best Emma".
Awards were presented as follows:
1st place finisher is "Border Pirates" sponsored by Border Burger Bar with a time of 25.4 seconds.
2nd place finisher is "The Boys" sponsored by Adams Mountain Cafe with a time of 27 seconds.
3rd place finisher is "Feelin' Nauti", the Frozen Dead Guy Days Team from Nederland, with a time of 29.3 seconds.
For complete race scoreboard go to CoffinRaces.com
Best Emma was awarded to Gina of racing team "Back Side of the Moon". "Aviv Tile and Remodeling" were awarded Best Coffin. Team "BauHaus Bunnanagans" won Best Entourage.
Want to see the action again? Watch the broadcast brought to you by KCOSDigitalMedia.com!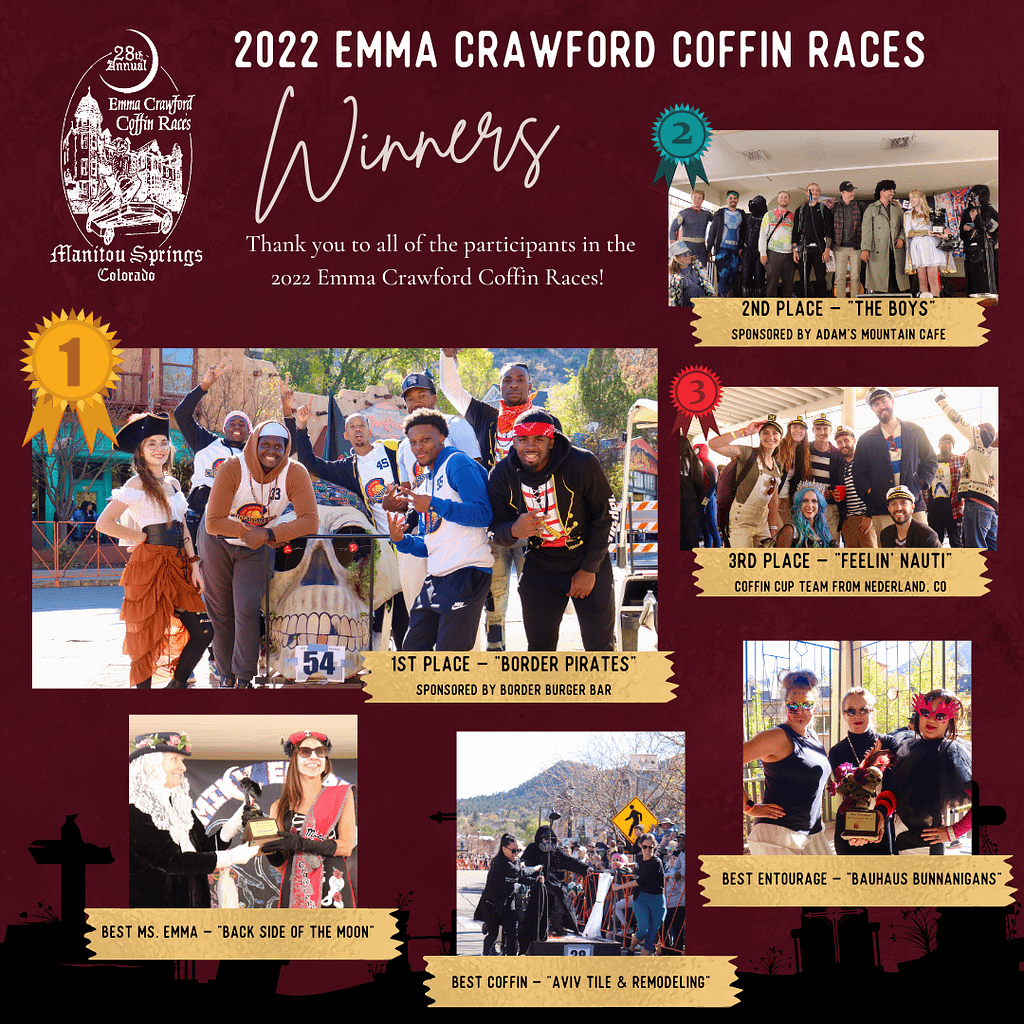 Racers start your engines… er, coffins! If you are ready to run for guts and glory, sign up below! You need 4 pushers and 1 emma (riding in the coffin). 2023 is the 29th year of the running of the coffin races…Registration for 2023 is not open yet, please check back in January 2023!
Did you vote for your favorite T-Shirt Design? Find out the winner now! 
Commemorative t-shirt designs
Emma Crawford came to Manitou Springs in 1889 searching for a cure for her tuberculosis in the the area's famed cold-water mineral springs. She fell in love with the charming mountain town and her dying wish was to be buried on top of Red Mountain. Unfortunately, Emma succumbed to her illness in 1891. Her lover, a civil engineer on the Pikes Peak Cog Railway named William Hildebrand, honored her wishes. With the help of eleven other townspeople, William carried Emma's coffin up the 7,200 foot slope and buried her near the summit of Red Mountain.
​
In 1929, after years of harsh winters and spring rains, Emma and her coffin came racing down the mountainside. The young children who happened upon her remains found only the casket handles, a nameplate, and a few bones.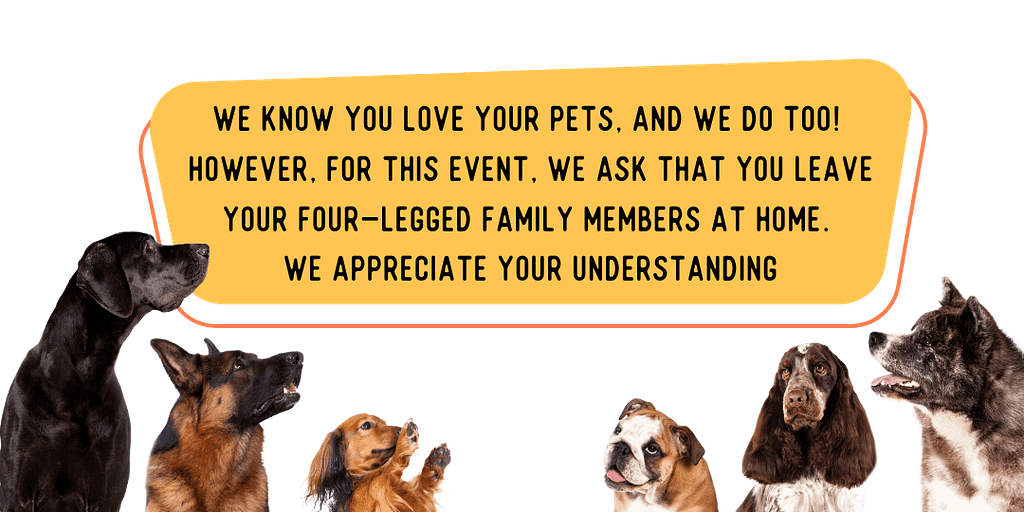 This event was AMAZING!!!! I've discovered our new annual family tradition!!! — Angel H.
If you have not been to the Coffin Races you should go and check it out. It is a hoot. One of the best Halloween activities of the year! —Keith J.
…Folks it's awesome! It's an adorable tiny town with a Mardi Gras-esque event that is worth it all! Plan ahead and be prepared! We stayed just up the road in Cascade, took a Lyft down for a whole $7.00 and had a blast! — Daisy M.
This was our first year going. It was so cool! I am so glad we read up on the event prior to going! Took advantage of the shuttle system and had no issues arriving or leaving. The online pamphlet was helpful to know where events were taking place and they also provided one coming off the shuttle. Great job, great event! — Donna D.B.
Sponsoring coffin races is a great way to get your business name out to the thousands of spectators that flock to town on race day. Fill out the sponsor request form and someone will be back with you soon!