All aboard the reimagined cog railway
We're calling shotgun on the ride of a lifetime! After extensive renovations and modern upgrades lasting three years, the Broadmoor Manitou & Pikes Peak Cog Railway is officially leaving the station.
Ever heard the phrase "stubborn as a mule"? Well, that's what it took New York-born inventor Zalmon G. Simmons to finance the cog railway after two miserable days ascending Pikes Peak by mule. The train hosted its first passengers in 1891.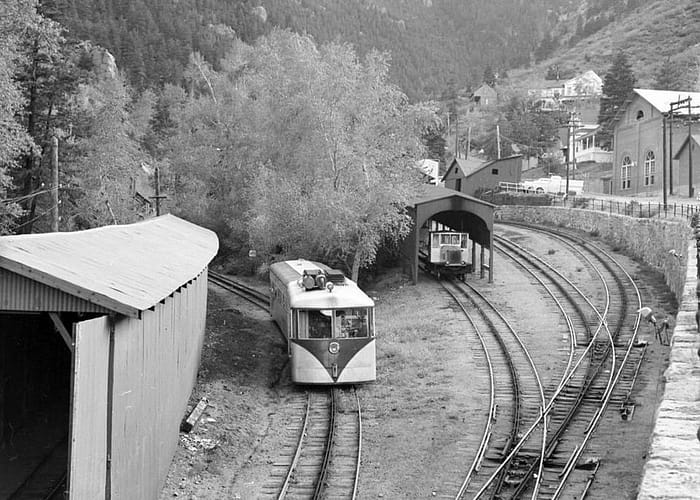 The journey and the destination
We all have that one, quirky aunt that likes to remind us "it's about the journey—not the destination." Sounds like she's never summited Pikes Peak. After a 1-hour and 10-minute ascension to the top of America's Mountain, passengers will have 40-minutes to take in the views and explore the brand new Summit House—complete with interactive exhibits and panoramic views of the Collegiate and Sangre de Cristo mountain ranges. Many have called the summit of Pikes Peak the "gateway to heaven," and the purple mountain even inspired Katharine Lee Bates penning of the poem "America the Beautiful."
For the best seats in the house, er, train, upgrade to the reserved seating option and choose a window seat on either side. 
The temperature at the top of Pikes Peak is often 30 degrees cooler than it is here in Manitou. Dress in layers and wear comfy shoes.
If the parking lot is full, try parking at Hiawatha Gardens in Manitou Springs—which offers a free shuttle to and from the depot.
Your basecamp to adventure
Whether you're ascending Pikes Peak by railway or descending into the nearby Cave of the Winds, consider Manitou Springs your basecamp to the Wild West.