Can you feel the crisp air coming through?
Welcome to the Snow Globe
It happens one day in August. As Halloween candy sits on the shelf in the grocery store, you catch something out of the corner of your eye. It's the glimmer of silver tinsel next to hundreds of red and green ornaments staring you in the face. The Holidays are coming. Maybe you're thinking, "It happens earlier and earlier every year" or "How is this possible?" The summer is officially over. Fall is upon us, and we've got to start planning for the Holidays. While we can't stop Aunt Karen from crashing your Thanksgiving dinner, Manitou Springs has creative, fun, family activities to keep everyone entertained for days on end! Let us be your Holiday heroes before you end up needing a vacation from your vacation. 
Imagine Manitou Springs like the inside of a snow globe. Our charming main street filled with local shops decked in all colors of the rainbow, sitting at the base of snow capped Pikes Peak, America's Mountain. If you've ever wondered what it would be like to step inside one of these traditional holiday toys, head to Manitou Springs this season to experience the ambience of our mountain town aglow with dazzling light displays at every turn, a toasty mug of cocoa to warm your nose & adventures that bring moments you'll remember for a lifetime.
Driving around to see the lights? Stop here. Miramont Castle is once again decorating for their Victorian Christmas, and there's no chance you won't be thrust into holiday spirit when you see the decadent decor from floor to ceiling on every level of this historic 1895 castle. Operated today by the Manitou Springs Historical Society, the castle has housed priests, nuns, tuberculosis patients, wealthy boarding house residents and clergymen on retreats. Take the self-guided tour and see artifacts from the original construction and furnishings, including a legendary local art collection, firefighter and war memorabilia. 
Victorian Christmas High Tea
Call 719-884-4109 to make reservations.

November 27-29
Victorian Christmas High Tea is a fundraiser for the Manitou Springs Historical Society. Donations are also being accepted for Mercy at Miramont to support families in need this Christmas through the Community Partnership for Child Development. Miramont staff members use donations to shop for clothes and toys uniquely for each individual child, depending on their needs.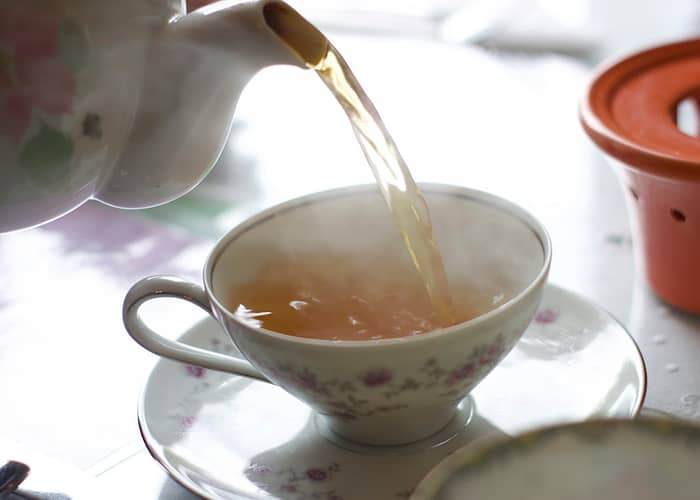 Cheyenne Mountain Zoo - Electric Safari
85 light sculptures over 50 acres is enough to make Clark Griswold jealous! Make your way to the Cheyenne Mountain Zoo for the 30th year of Electric Safari and wander through indoor and outdoor spaces aglow with twinkling lights to dazzle the whole family. "This is a longtime tradition at the Zoo that we are happy to offer again this year." says Marketing Director Jenny Koch "This mostly outdoor event puts you in the mood for winter and gives you that holiday spirit" 
If you go, grab your tickets in advance starting November 2nd. There are staggered times for entry during the event. While there is no specific group size maximum, all groups will be distanced between exhibits & masks are required in all indoor spaces and when you are unable to be 6' distanced outside. 
Warming fires and hot cocoa stations throughout the Zoo (dependent on current fire restrictions) will keep you cozy while you mingle with the animals on a chilly winter night.
Santa is in the ZOO! Visit Santa on December 23rd between 4:20pm & 8:30pm. Masks are required for all guests age 3 and older when in line and while visiting Santa. 
Cheyenne Mountain Zoo Electric Safari
Dec 4-6, 11-23, Dec 25-Jan 1, 2021 
*Not open on Dec 24
Reservation times are 5:20 pm – 7:20 pm 
Pricing: $7.75 – $14.75
719-633-9925
If you're strolling through downtown, you'll notice twinkling lights are aglow and Holiday Spirit is in the air all along the Avenue. When the day gets a bit chilly, stop in at Red Dog Cafe and grab a warm mug of cocoa or let them whip up a specialty espresso drink for you (treat yourself to that whipped cream on top, too!) A few doors down, you'll find a treat for the kids – or the kid in you – at Pikes Peak Chocolate and Ice Cream. Their made-from-scratch goodies come in all shapes and sizes, and even some for your furry four-legged family members, too!
The art of gift giving is a real thing, we know that! In Manitou Springs, you'll find treasures for everyone on your list this year, and best yet- supporting a small local business brings you twice the feel-good feeling you get when you gift that something special to someone special. 
Do your littles have letters for Santa this year? Your friendly local elves at the Chamber of Commerce, 354 Manitou Ave, have a mailbox ready to collect them! Our connection goes straight to the bearded man in the red suit himself, so drop off those letters in the box before it gets too late! 
While some may get into the spirit by browsing one shop to the next, we know this year more than ever it's important to have an opportunity to purchase your favorite local items online, too. Stop (virtually) by the brand-new Manitou Made website today at www.manitoumade.com and find something unexpected from one of our local artists and businesses.
What are you waiting for? Bundle up and bring the family down to Manitou Springs for all the Holiday Spirit you can handle!