Park your keester, ride for free
Hop on, off the free shuttle
Whomever says it's hard to get around in Manitou Springs, hasn't been to town since 2005 when Manitou Springs got a downtown makeover.  Now we have lots of on-street parking, several paid lots, plus… a free shuttle!  Large events have a dedicates transportation plan including free parking and shuttle rides to the event. 
No visitor parking on residential streets: Avoid parking in prohibited areas, fines are steep.
Want to get out and see the city on two wheels but don't want to worry about parking rates and shuttle schedules? Manitou Springs is the perfect place to grab a bike and ride through the city! Don't worry if you didn't bring your own bike, we have e-bike rentals, petty cabs, and more from E-Bike Tours & Rentals and bike shares through PikeRide!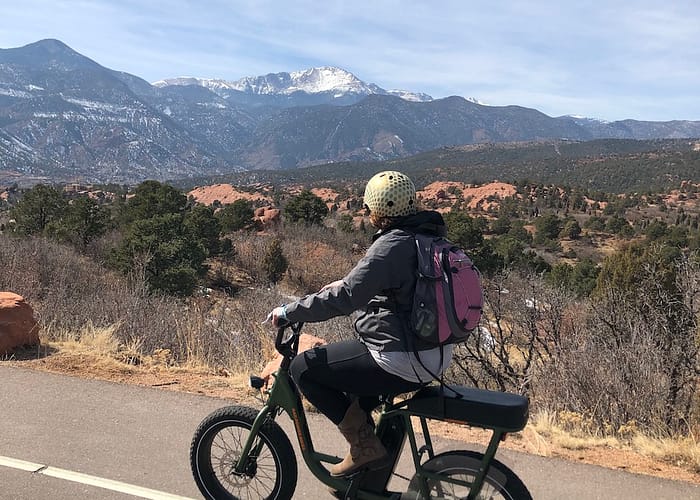 Rent our best in class E-Bikes for a predetermined amount of time, or join us for a private guided tour of the Garden of the Gods. Our E-Bikes are easy to ride and provide a unique way to experience to beauty of Manitou Springs and its surrounding area. We are all about helping you enjoy Colorado and the Great Outdoors outside on an E-Bike.
We have two different E-Bike rental options in Manitou Springs: E-Bikes and InclinE-Bikes. Check out their websites below!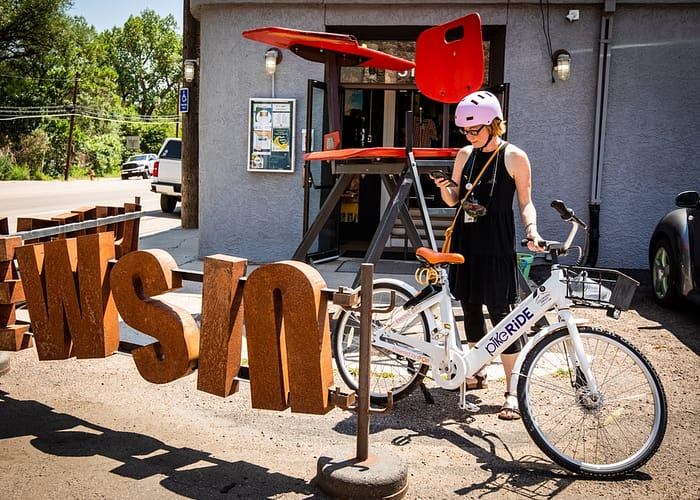 PikeRide is a local non-profit that runs one of the nation's first year-round e-bike shares. Servicing Downtown Colorado Springs, OCC, and Manitou Springs, it is part of Mountain Metro's First mile/Last mile program, offering an affordable micro-mobility option to residents and tourists alike.