Manitou Springs is Colorado Personified
Welcome to Manitou Springs
Nestled at the base of Pikes Peak, Manitou Springs is the Colorado playground that you've always dreamt of.
Known by some as the Saratoga of the West, Manitou Springs boasts eight naturally-carbonated cold-water mineral springs throughout town. Now as a Certified Creative District, the town is a haven for artists of all types, because of its mountain town way of life, just miles away from the big city scene.
Be sure to make Manitou Springs your next vacation destination, so you can experience what it means to be "Colorado Personified" while you eat, shop, stay, and play!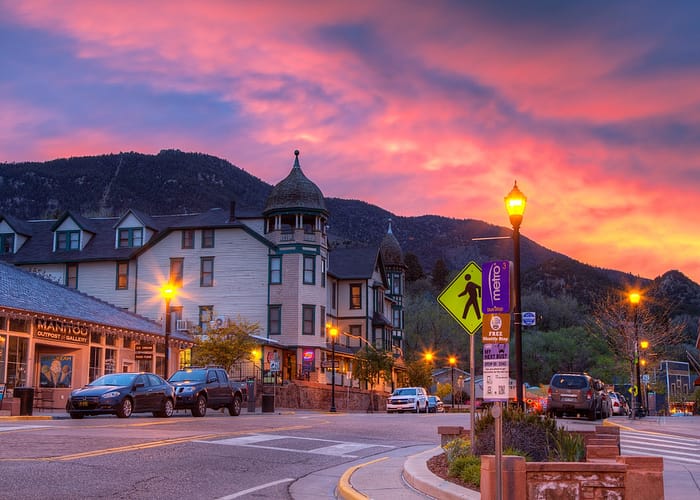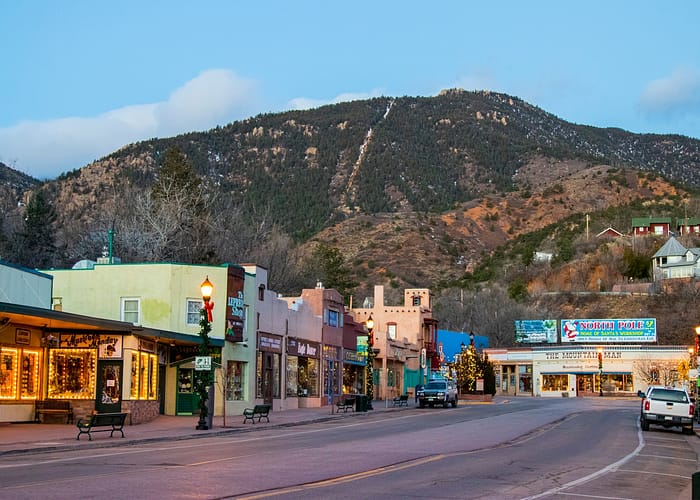 A Colorado experience for everyone
The Thrill Seeker
Are you the kind of person that craves thrills? Here in Manitou Springs, you can satisfy that craving in a number of ways.
Soar through the sky with Adventures Out West on one of their many ziplines.
Peddle through town and into the mountains on an e-bike with E-Bike Tours & Rental.
Get your blood pumping on The Incline. This extreme trail is definitely not for the faint of heart. 
The History Buff
Looking to find out more about the history of Manitou Springs and the surrounding area? Luckily for you, Manitou Springs is surrounded by it.
Learn about what's made Manitou Springs such a special place for generations at the Heritage Center.
Explore Miramont Castle, to take in the largest castle in the region, and experience architecture from the 1800's.
Need a trip back to the Wild West? Saddle up and head over to the Ghost Town Museum. 
The Day Tripper
Not everyone has the time to go on an extended trip, so sometimes a quick day trip makes it all feel worth it!
Sip the waters of our cold water mineral springs located throughout town. Some are said to have healing powers.
Walk through ancient architecture of the Cliff Dwellings. You can even take your dog with you! (leashed of course)
Take in the arts! As a Certified Creative District, we know a thing or two about art, and there's no shortage of it here. 
The Family Adventure
Looking for some fun for the whole family? We've got you covered and then some. You won't want to miss these!
Keep Colorado special for everyone
Build your own Colorado Adventure
Still not sure what you want to do? Well, there's something for everyone here in Manitou Springs and the surrounding Pikes Peak Region.
Year-round events to plan your trip around
Whether you're looking for summer concerts and a great wine festival, or something a little more… unique, you won't want to miss these events.
Fruitcake Toss
Fruitcake toss is the first event on our schedule for 2022. Started in 1996, as a way to help everyone get rid of their not so favorite holiday treat, in an event that is uniquely Manitou. Join us on Saturday, January 29th for the 27th Annual Great Fruitcake Toss!
Now for the finishing touches
Lodging to meet all of your needs
From 5-star hotels to quintessential Colorado cabins, and everything in between, your trip isn't complete without finding the perfect place to stay!
Eat & drink to your heart's content
With 30 locally-owned restaurants and bars all within 3 miles, you're bound to find something great to eat or drink in Manitou Springs!