In the words of Martina McBride and one of the most singable songs ever made: "this one's for the girls." As cupid's arrow draws nearer and conversation hearts line the end caps of grocery stores, some of us are finding that IKEA's instruction manuals aren't the only thing "complicated" in our lives. Whatever your relationship status, there's one 'ship you never have to question: friendship.
This year in Manitou, we're celebrating all things Galentine's with some of our favorite on-screen friendships. Whether you and your bestie are a little more Stars Hallow or a little more Seattle Grace, we've put together a Galentine's Day as quintessential as your friendship.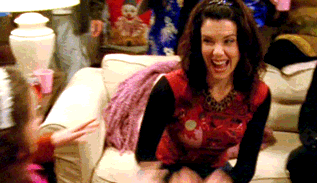 Coffee coffee coffee! If caffeine fuels your million-miles-per-minute conversations, then a cup of joe at Good Karma Coffee and a quaint stay at Holden House 1902 Bed & Breakfast may feel just like Stars Hollow. Unfortunately, a tall glass of Luke Danes is not included with your order.
Ugh, as if! Some say the best therapy is retail therapy. If you and your best friend are in the mood to treat yourselves, then shop 'til you drop at La Henna Boheme and Piramide Clothing Company. 
If she's "your person," spend Galentine's Day the only way Meredith and Cristina ever would: drinking. We're no doctors, but the Peach Creamsicle at Manitou Brewing Company is to die for. 
As long as you and your gal pal aren't "on a break," a slice of New York-style pizza at Hell's Kitchen and java at Red Dog Coffee sound so "Rachel and Monica" this Galentine's Day. Bring a guitar to share your unsolicited rendition of Smelly Cat with the rest of the cafe.
Celebrating with your bff and your bae
For those of you toasting to twice the love this year, get ideas for planning a romantic Valentine's date that's oh so Manitou.