Your can't-miss itinerary to Manitou
So you're planning your first trip to Manitou Springs? If you've ever explored Colorado's mountain towns, you know that each one has its own je ne sais quoi (pronounced: vibe) that makes the community unique. And Manitou Springs is no exception. Since this is, in fact, your first rodeo, we've rounded up the can't-miss attractions that keep visitors coming back for more.
Drink to your good health
Tour the town's mineral springs.
Imagine a bar crawl, but more hydrating and no alcohol—with the healing powers of a day at the spa. That's the self-guided walking tour of Manitou's 8 mineral springs, in a nutshell. This free tour invites you to drink in the mineral-rich springs that brought pioneers from all over the country to settle in Manitou Springs.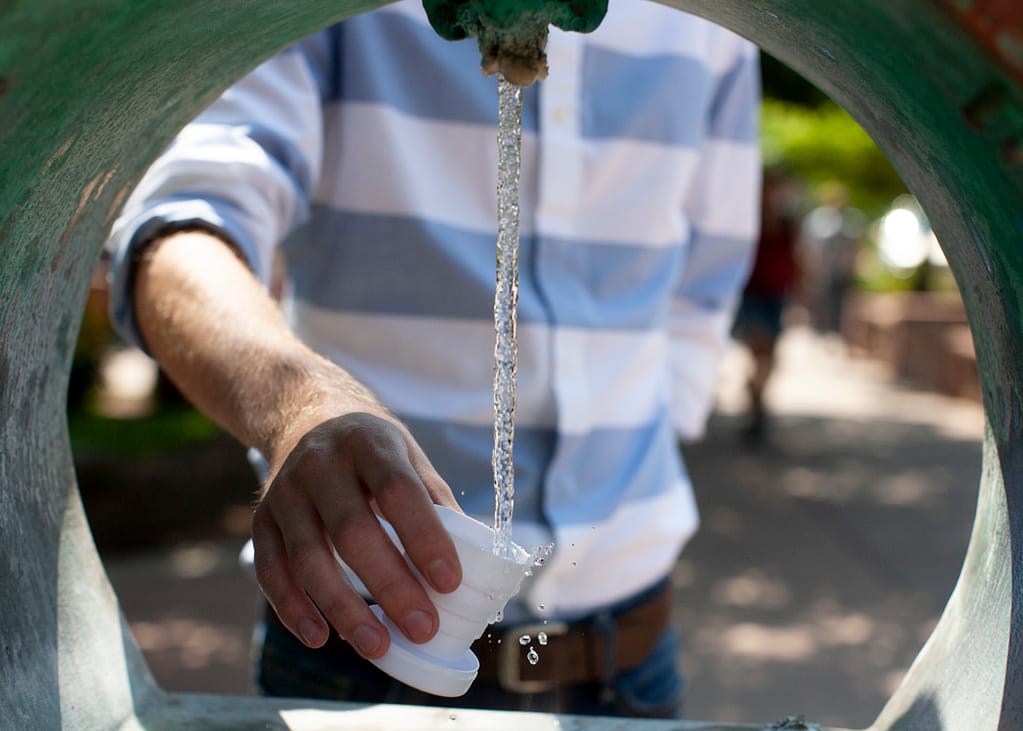 Wax nostalgic at the Penny Arcade.
Manitou's Penny Arcade is a staple of our quaint mountain town. Pack your pockets with loose change and try your luck at the horse races, skee-ball, air hockey and every pinball machine ever made. That last one might be an exaggeration, but then again, it might not. Trade in your tickets for a prize and capture the fun in an old-school photo booth.
Climb to the top of the Manitou Incline.
This must-see attraction isn't for the faint of heart—or fitness. The staircase through the clouds climbs 2,000 vertical feet in under a mile and includes 2,744 steps (and a heart-wrenching false summit). The views from the top are worth the challenge and the Barr Trail will take you on a much more leisurely hike back into town.
Summit Pikes Peak on the Cog Railway.
Not to brag, but we act as a sort of basecamp to America's Mountain. And one of the most scenic routes to the top of Pikes Peak is by way of the Broadmoor's Manitou & Pikes Peak Cog Railway. Travel through Pike National Forest on this 3-hour trip, including 40 minutes at the summit to take in the brand new, state of the art Visitor Center.
Think "downton abbey" vibes
Take tea at Miramont Castle.
We don't know about you, but we kind of make a point to never miss a castle while traveling. And Miramont Castle does not disappoint, featuring 9 unique architectural styles celebrating Manitou's Victorian heritage. Originally built in 1895 as a private residence, the castle now hosts high tea in the Queen's Parlour Tea Room.
More time to stay and play?
There are so many hidden gems and can't-miss attractions to be found in Manitou Springs. If you have a bit more time to explore the town and surrounding region, add these stops to your list: