Come (visit) rain or shine
It's true, we boast 300+ days of sunshine. And boy do we boast—we downright brag! But we still celebrate our summer rains—they keep our forests green and our rivers flowing. During the summer months, it's not uncommon for an afternoon shower to creep over the mountains and leave as quickly as it came. Wait out a rainstorm in these top attractions that are a thunderous good time come rain or shine. #weatherjokes
Iron Springs Chateau and Melodrama
It never rains on their parade at the Iron Springs Chateau and Melodrama! Fridays and Saturdays through July 30th, take the whole family to enjoy dinner and a show—Montana Serenade…or…Gold Time in the Rockies. And run, do not walk, to grab a slice of their just-like-grandma-used-to-make-it fruit cobbler before the show starts.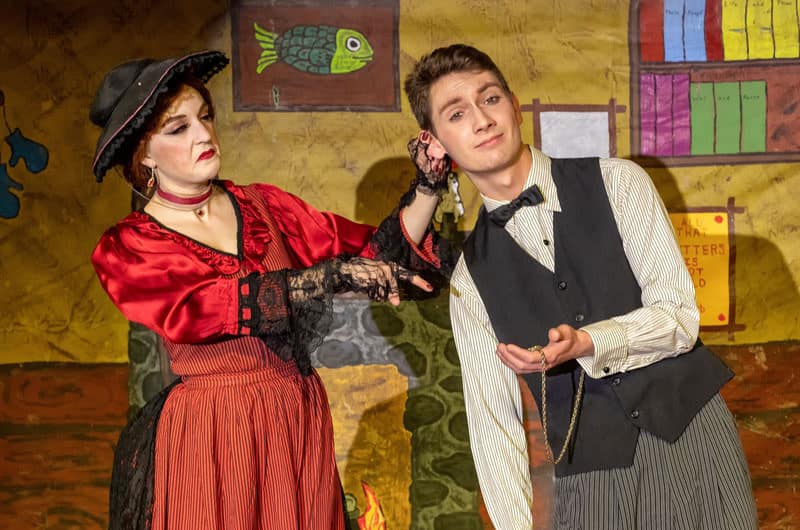 No matter what's happening outside, inside Cave of the Winds remains a dry 54 degree climate. At 45-60 minutes, a Discovery Tour is the perfect adventure while waiting out a summer storm. Unearth the history of the caves and explore the geology and rock formations that amazed our region's settlers over 100 years ago.
Manitou Springs Heritage Center
Rome wasn't built in a day—and neither was the quirky town of Manitou Springs. Pop in this summer to take in the 150 years of history that made Manitou, well, Manitou. From the Ute Nation that settled here long before the town's founding in 1872 to the transition from a health resort to a top tourist destination, you'll gain a better appreciation for our little mountain town and the past that lives on today.
skeeball and pacman and pin ball, oh my
Manitou Springs Penny Arcade
Colorado's tagline really ought to be: "If you don't like the weather, wait 5 minutes." Whether you've got 5 or 50 minutes to kill, the Manitou Springs Penny Arcade is a perfect spot to stay dry and play a few rounds of skeeball while the rain passes. Many of the games date back to the 1930's, and their nickel-to-play pricing is just as nostalgic.
Packing for summer showers