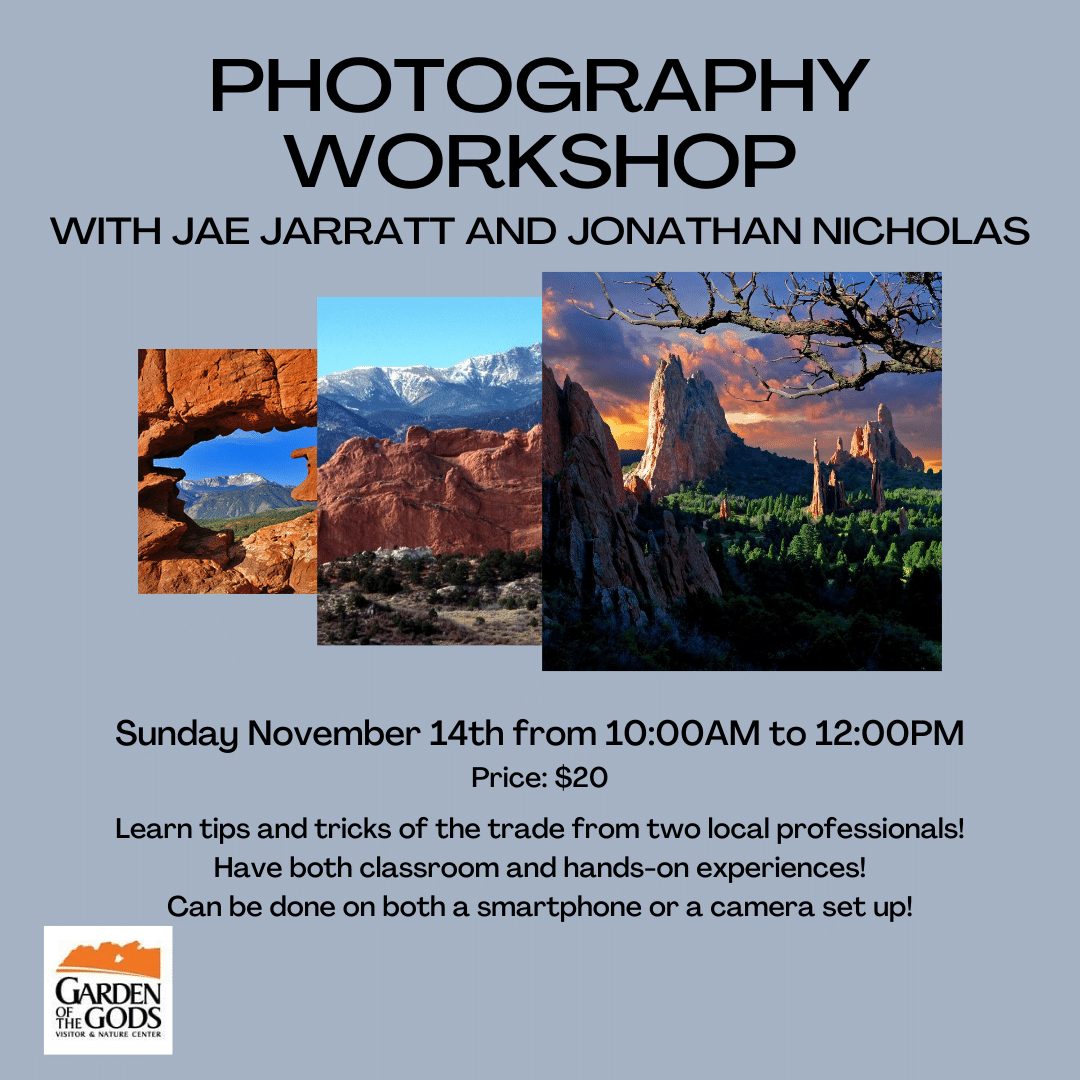 Photography Workshop for Beginners with Jae and Jonathan
Interested in photography but don't know where to start?  Want to learn how to take the best pictures on your smartphone?  Jae Jarratt and Jonathan Nicholas are local photographers who are going to come in and share their expertise with you!  Each class will focus on different aspects of photography so that you can learn how to take the best pictures possible!  This month they will be focusing on Composition, or how the elements in a photo are arranged.  This class has been made with beginners in mind!  You will start by learning about the elements of Composition in our Red Rocks Room at the Visitor Center, then you will head out into the park.  There you will practice the skills you learned in the classroom with Jae and Jonathan there to guide you along your way!
Some considerations for this class:
– The walk will be about 1.5 miles at its longest but isn't too strenuous
– Please check the weather beforehand and dress accordingly as the weather in the fall and winter in Colorado can be unpredictable
– Always bring sunscreen, even if the forecast is chilly
– feel free to bring any and all photography gear you may have, even if you're not 100% sure how to use it! Anything works for this basics class – from a smartphone camera all the way up to a DSLR or Mirrorless with a tripod and all the accessories!
Check out Jae and Jonathan on their Instagrams to see what they do!  Jae – @fiddy_two_eighty  Jonathan – @_cresentphotography