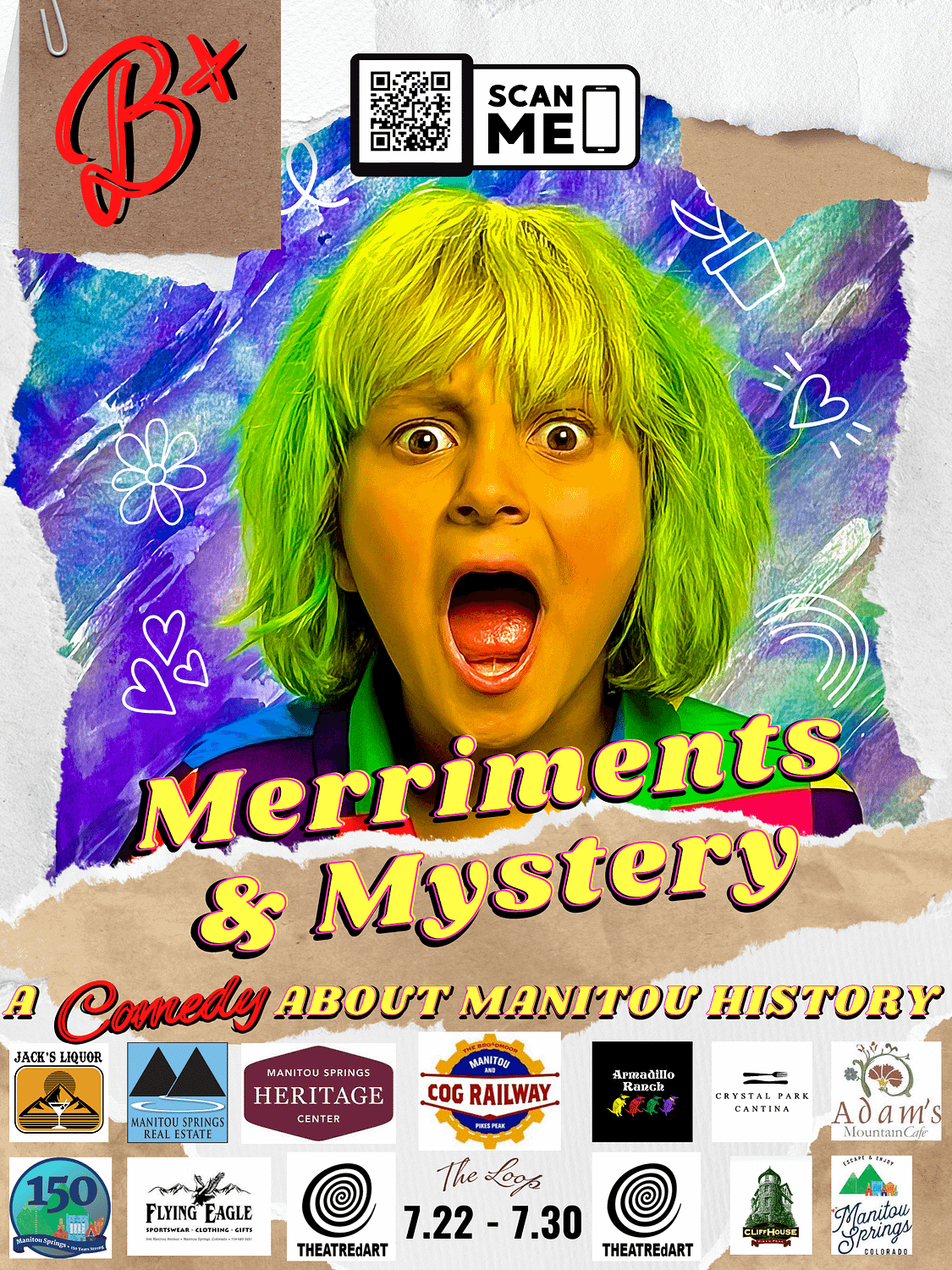 Merriments & Mystery: Celebrating 150 Years of Manitou History
Celebrate Manitou Springs' 150th anniversary in City Hall with a raucous ride through the decades.
About this event
Experience 150 years of Manitou Springs through the eyes of a vibrantly hyper ten year old!
Learn about how badly technology used to suck!
Discover how easy it used to be to rob a bank!
Laugh out loud to jokes about tuberculosis!
Fight for your side in The Mineral Water Wars!
Get jazzy with drum legend Ray Porter!
Floods! Fires! Witches! Drum Circles!
It's going to get wild!
brought to you by: The Manitou Springs Heritage Center & THEATREdART
Bring the whole family and write yourselves into the final draft this summer! Free admission if under the age of 11.
The show will have two acts with a twenty minute intermission. Total duration should be under two hours. During the intermission snacks and soft drinks will be available for purchase.
About THEATREdART: THEATREdART is committed to introducing a new audience to the Colorado Springs theatre scene by producing avant-garde, provocative works performed by local artists and by specializing in works by local playwrights.
About Manitou Springs Heritage center: formed in 1997 as a 501(c)(3) nonprofit. Our mission is to collect, preserve, research, and interpret the history and culture of Manitou Springs and the Pikes Peak Region.
Visit the Manitou Springs Heritage Center's website for more information
Celebrate Manitou History with Merriments and Mystery | FOX21 News Colorado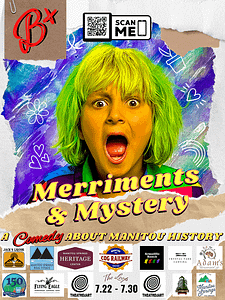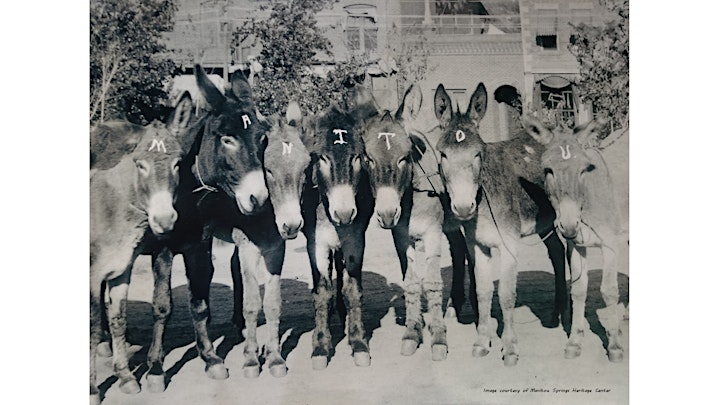 Next Event
Date

Sep 07 2022

- Mar 29 2023

Time

12:00 pm - 4:00 pm