Manitou Springs puts the he(art) in art
If Virginia is for Lovers and What Happens in Vegas Stays in Vegas, then Manitou Springs is for Makers. The town is quite literally bursting at the seams with artists, musicians, performers, tinkerers, and crafters—just wander down any unsuspecting side street and you'll find a secret mural or sculpture waiting for you. While the pandemic has rekindled a passion for creating—raise your hand if you, too, have made a macrame wall hanging in the last year 
— Manitou has been inspiring artists for over 100 years.
Keep your heart open and your eyes wandering as you explore Manitou Springs in search of art—from the sculptural spigots of the natural springs to the architectural details of the buildings—creative expression surrounds you here. 
Explore the best of local Colorado artists
The Commonwheel Artists Co-op is the oldest co-op in the state of Colorado—and a true staple of the Manitou Springs community. The wall art, jewelry, glass, pottery, sculptures and clothing that cover every inch of this quaint shop are all made exclusively by Colorado artists.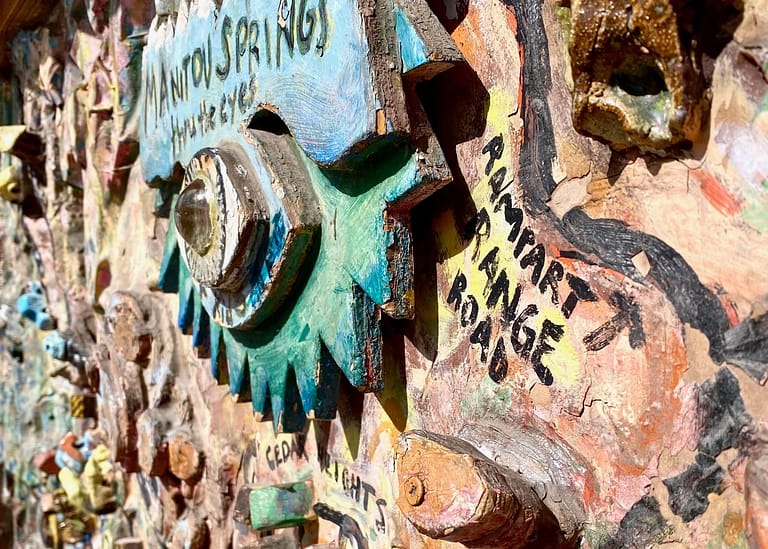 All of downtown Manitou is a gallery—from funky sculptures to whimsical murals. Artistic expression is the backbone of our quirky little mountain town. Wander the streets of downtown Manitou and see if you can spot all 27 sculptures.
You wouldn't go to Philadelphia without visiting the Liberty Bell, or to New York City without seeing the Statue of Liberty. And you definitely wouldn't holiday in Cawker City, Kansas without feasting your eyes on the world's largest ball of twine. So why would you miss Manitou Springs' famous art galleries?
Our little mountain town is made up of makers, bakers, artists, potters, tinkerers and artisans—and we're fiercely proud they call Manitou Springs home. Shopping Manitou Made directly supports the people, places, and experiences that define this vibrant community. 
Can't-miss meccas for creativity
These venues are temporarily closed due to COVID, but are safely and cautiously preparing to open back up to the public soon.