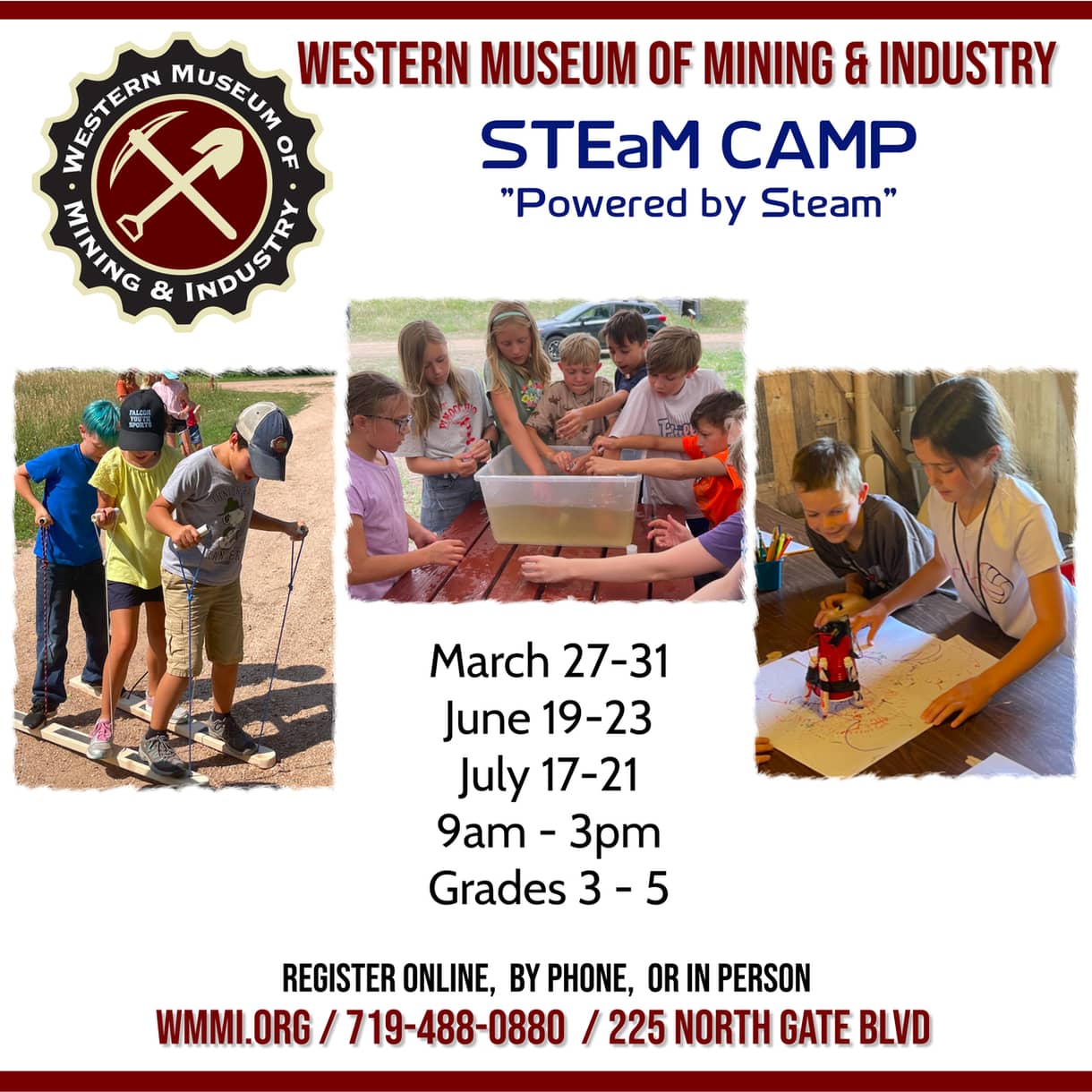 WMMI's STEaM Camp 2023
It's fun to learn when learning is fun!
Science, Technology, Engineering and Math in a fabulous setting at WMMI. Amazing experiments and activities. Engaging presenters who make STEM come to life. Fabulous takeaways and stories to share. A worthwhile camp your child will love!
Camp hours: 9am-3pm each day.
March 27-31, 2023 (Spring Break)
June 19-23, 2023 (Summer I)
July 17-21, 2023 (Summer II)
Campers should bring their own lunch.
Bottled water is provided.
Curriculum is designed for grades 3, 4 and 5
Register online, by phone, or in person.
WMMI.org | 719-488-0880 | 225 North Gate Blvd
Full information packet and forms will be sent upon registration. Our Education Coordinator is Lauren, at 719-488-0880.