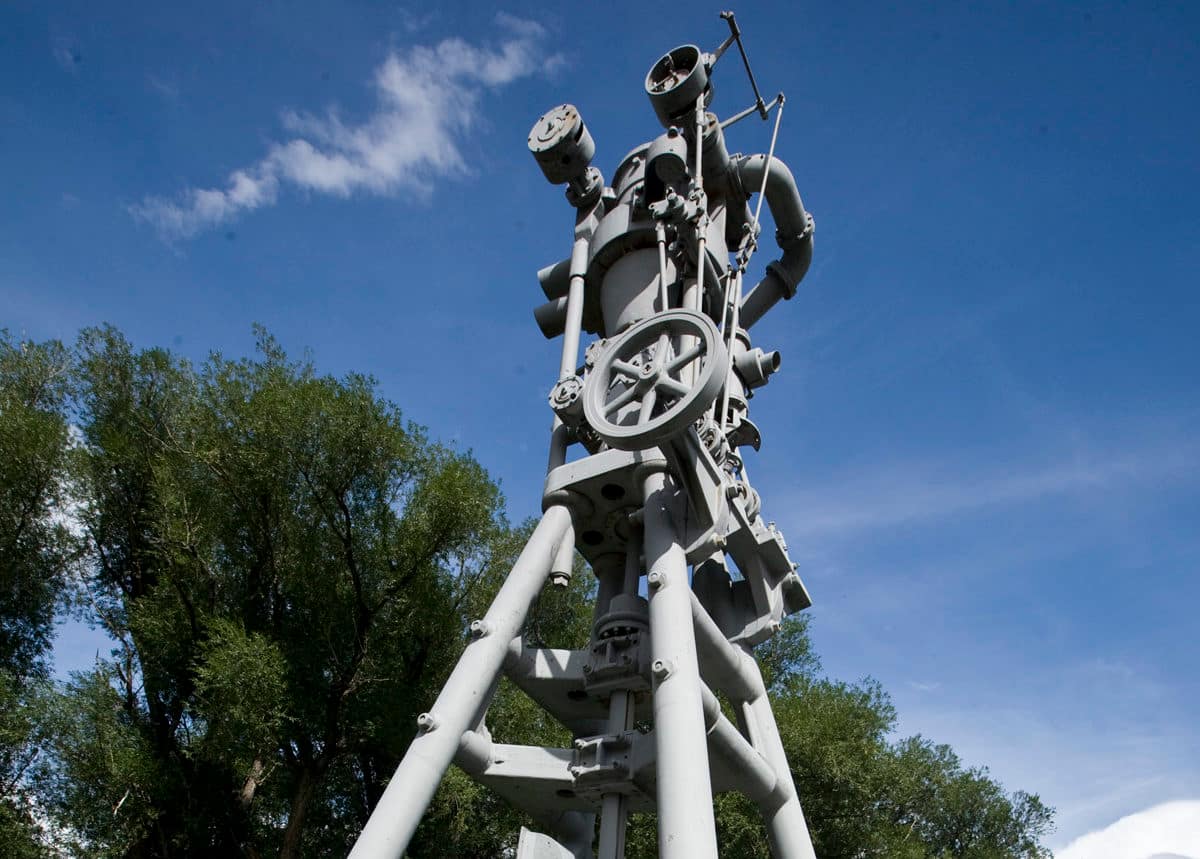 WMMI Speaker's Bureau Lecture: The Nordberg Steam Stamp
WMMI Speakers' Bureau Lecture
Presented by Robert Phillips
The Nordberg Steam Stamp
While the focus of the lecture is the Nordberg Steam Stamp, the subjects covered will include a range of topics with the purpose of placing such machines in the context of time and purpose.  The lecture will provide insight as to the physical placement of the stamps and nature of their function within the ore-milling environment.
Topics included in his talk will include:
·       Geology of the Michigan copper deposits
·       Characteristics of the copper deposits
·       The nature of stamps, how they work
·       History of stamp development
·       The big stamp mills
·       Details of the WMMI stamp
Examples of copper ore that was mined in Michigan will be available at the lecture to enhance the understanding of the evening's topic.
Background Information for Robert Phillips, lecturer on the Nordberg Steam Stamp, September 10, 2019
The Nordberg Stamp located on the grounds of WMMI is one of two remaining examples of this type of vintage rock crushing machine that was used predominately in the copper mining belt in Michigan's Upper Peninsula.
Mr. Phillips is a graduate of Michigan Technological University also located in the same historic mining region. After attaining an engineering degree in 1968, he was employed for 45 years in mining or mining-related activities. During his university years, the copper mining industry was active in Michigan. This exposure instilled an intense interest in mining and metallurgy and, in particular, the historically important and textured history of Michigan copper mining.
Mr. Phillips worked as a student engineer during the summer of 1967 in the last operating stamp mill in the US and witnessed the operation of the Nordberg stamps and associated copper concentrating equipment.
The stamps fell silent forever fifty years ago this year.  Their activity, sounds, and smells now exists only in the memory of those that were there.
Tuesday, Sept. 13th, 2019
7:00 pm (Doors open at 6:30 pm)
225 North Gate Blvd. C/S, CO 80921
In WMMI Museum Library
Only $5 per person, free to museum members.
RSVP to 718.488.0880 or rsvp@wmmi.org
Click here to book in advance:
https://fareharbor.com/embeds/book/wmmi/items/175827/calendar/?flow=41147
Next Event
Date

Sep 08 2022

- Mar 30 2023

Time

12:00 pm - 4:00 pm