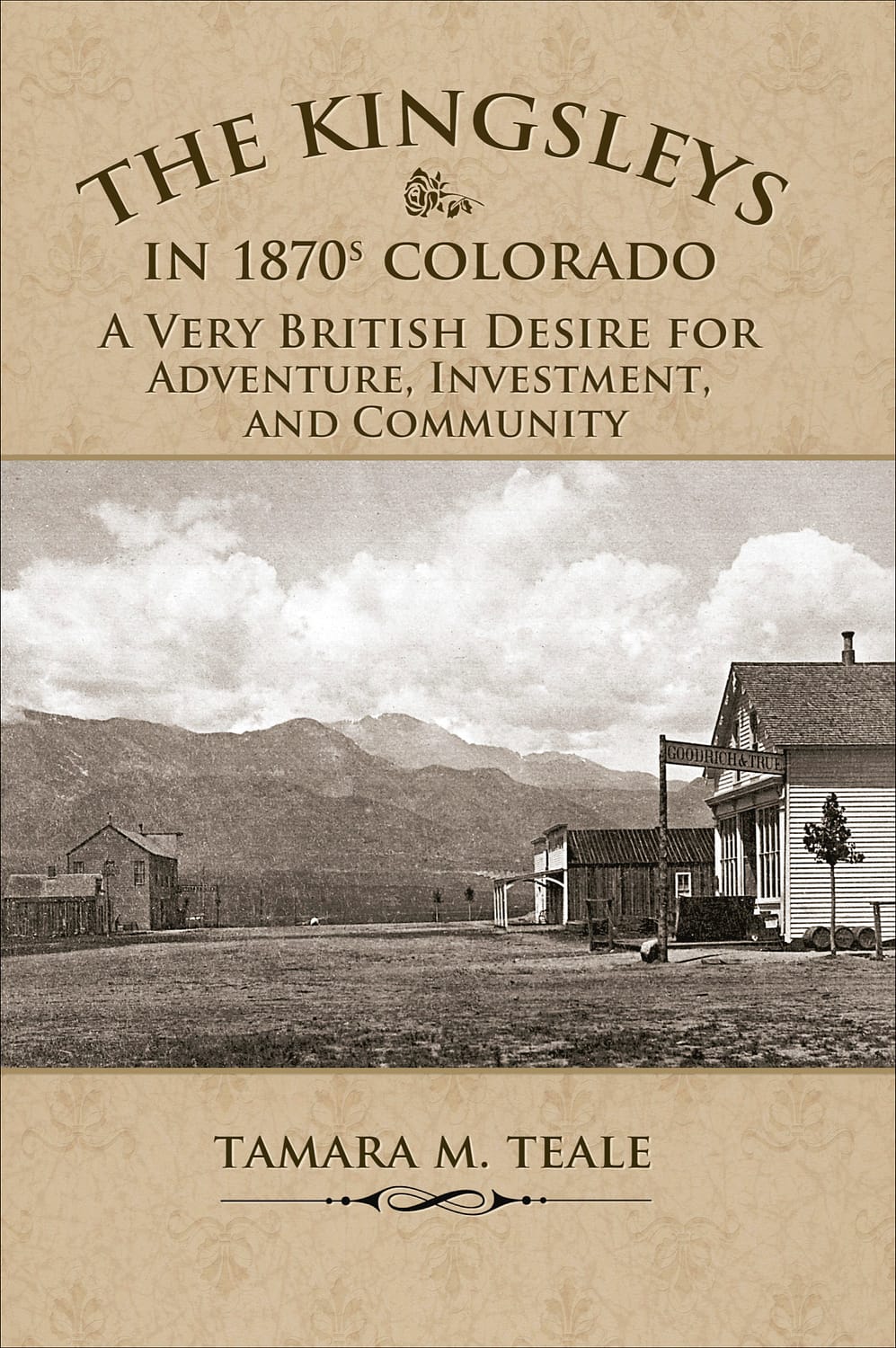 The Kingsleys in 1870s Colorado
July 16••• Saturday••• 11:00 am••• "The Kingleys in 1870s Colorado", a presentation by author Tamara Teale  The Kingsleys in 1870s Colorado reveals the story of how one Englishwoman, Rose G. Kingsley, the eldest daughter of an Anglican clergyman, arrived in the newly-founded town Colorado Springs in November 1871 to organize the first reading room, the first music concert, and the Fountain Society of Natural Science. Rose's brother, Maurice, was already in Colorado, inspired to emigrate there by city founder, William J. Palmer, a Civil War veteran and President of the Denver & Rio Grande Railway, and his English business partner, William A. Bell. The cultural influence of Maurice Kingsley and Rose was such that the town was soon referred to as "Little London." In the summer of 1874, the Reverend Kingsley sojourned in Manitou Springs for six weeks and extended the family's legacy onto the culture of this nearby town.
Visit our free museum. Manitou Springs Heritage Center and Museum 517 Manitou Avenue Manitou Springs, Colorado 80829. For more information, call 719-685-1454, email: ManitouHeritage@gmail.com, or visit www.manitouspringsheritagecenter.org. Open Tuesday through Sunday Noon-4:00pm or by appointment.
Next Event
Date

Sep 01 2023

- Oct 02 2023

Time

5:00 pm - 6:00 pm