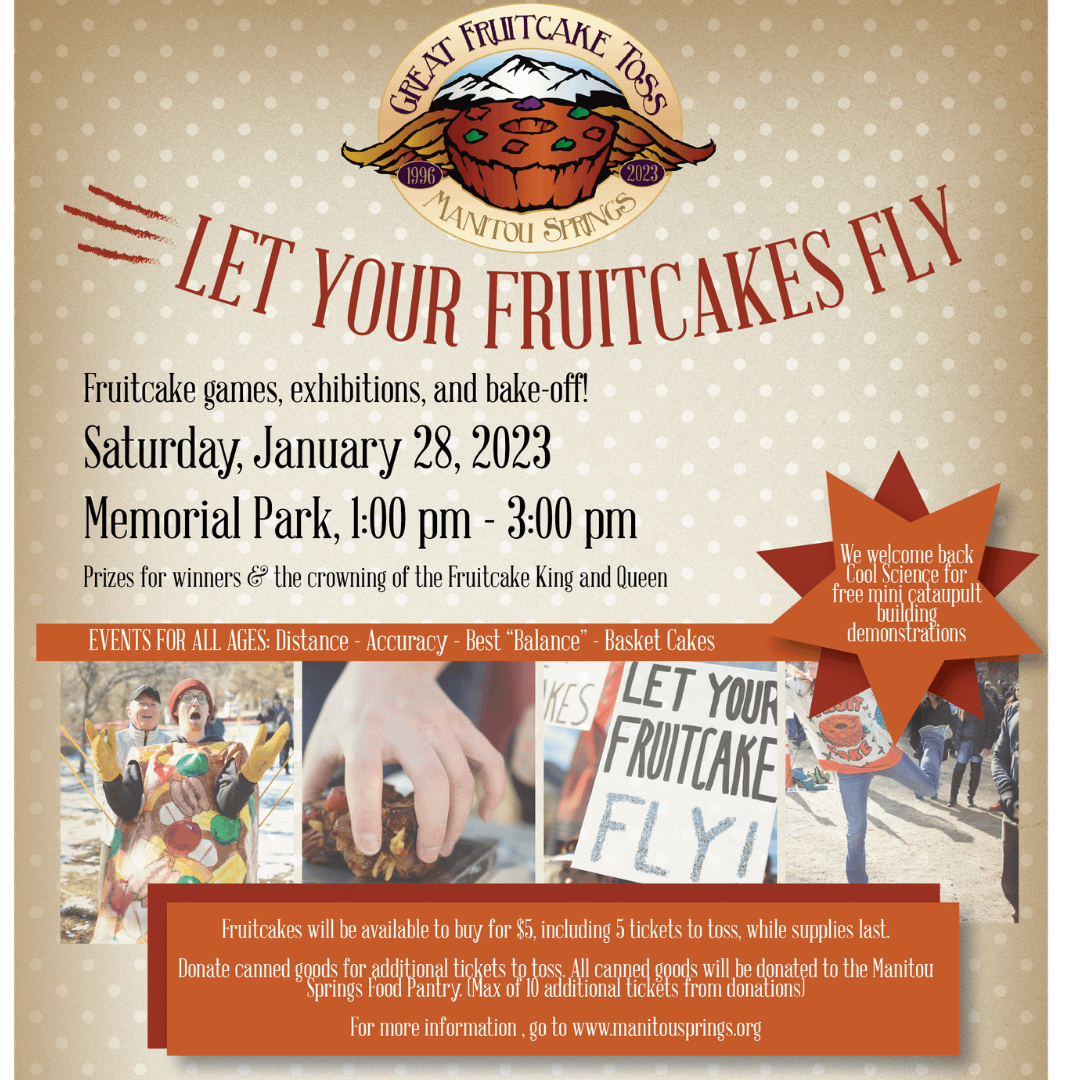 The Great Fruitcake Toss
The fruitcakes will fly again in Manitou Springs! Join us for old-fashioned games of tossing fruitcakes! It all started in 1996 with locals throwing fruitcakes in the park, and 28 years later, here we are. Events will be pure feats of strength, talent, balance and taste!
Find out more about games and activities here.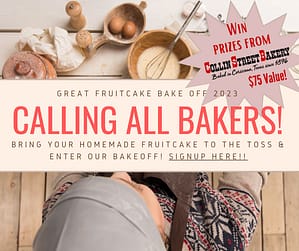 Do you bake the best fruitcake? Bring your homemade fruitcake to the toss to enter our bake-off!