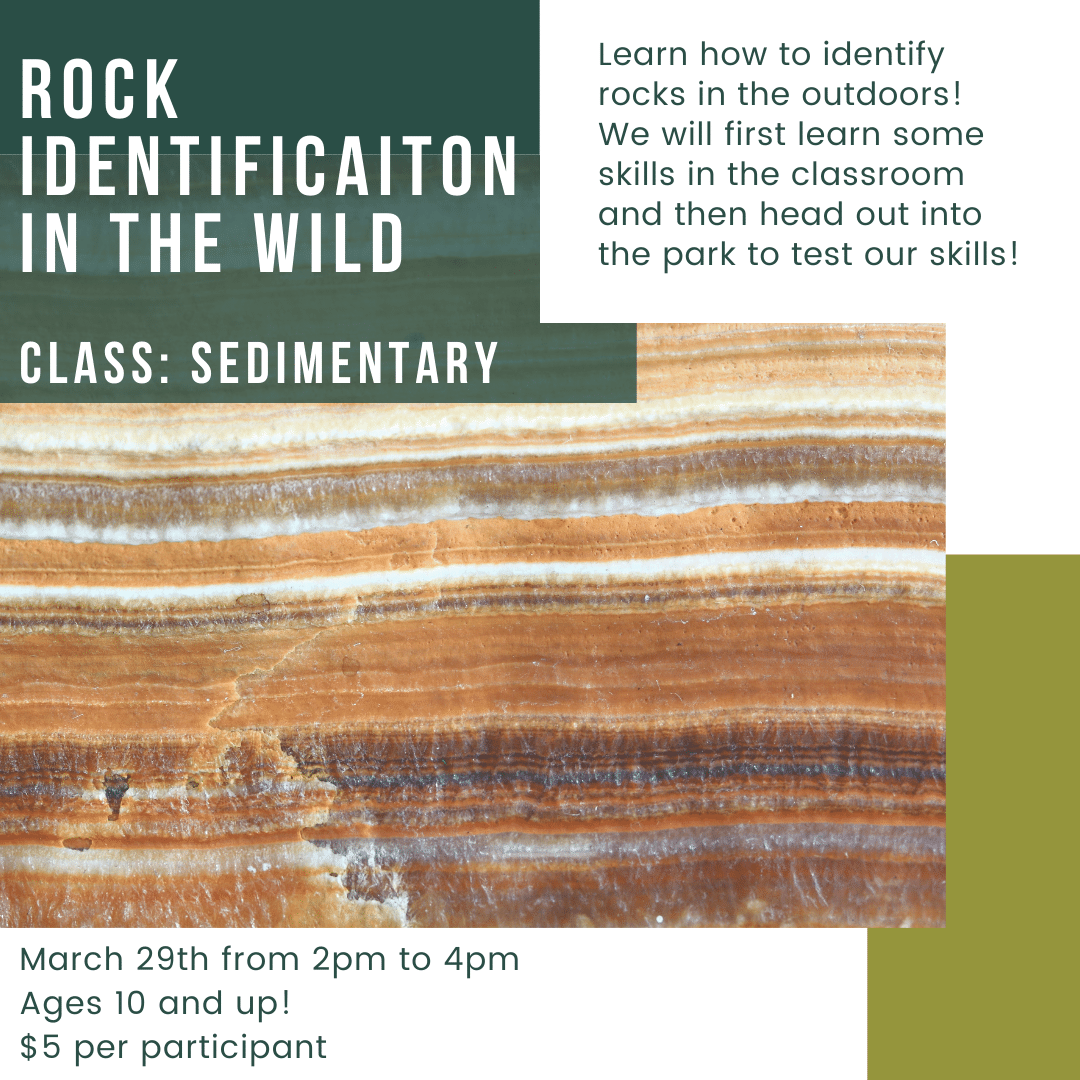 Rock Identification in the Wild: Sedimentary Rocks
Rocks are all around us, but very few of us can name the rocks we see!  Come to the Rock Identification in the Wild series.  We will learn the skills to identify different traits in rocks that geologists use to determine the rock type.  The class will begin indoors in the Red Rocks Room so that we can learn the traits that we are looking for and how to measure them.  Then we will head out into Garden of the Gods and put our new knowledge to work identifying any rocks that we find!  This week's session will focus on sedimentary rocks.  Sedimentary rocks are made up of smaller grains that are cemented together.  They are the most common rock type in the Garden!
For the walk portion of the class, be sure to bring water, a backpack, and a sweatshirt for the weather!
*Best for ages 10 and up!