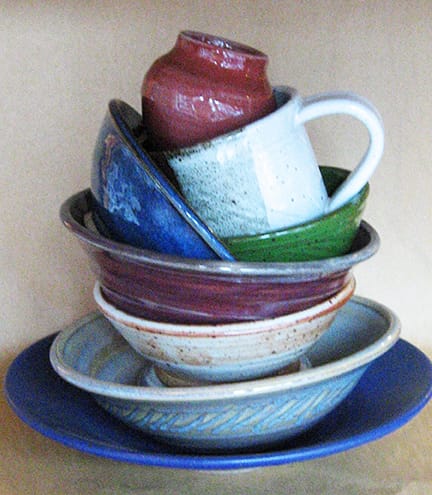 Pottery by the Price Call for Artists
​Calling All Potters and Artists
​Intake is January 2-3 10am-6pm.
We will not be doing the traditional pottery weighing in an effort to reduce customer and artists touching work. We ask that you price your work by estimating what you would have charged per pound and price your discounted work appropriately. The price and your artist initials will be put on a white sticker and affixed to each piece.
The amount on the white sticker is the amount that the customer will be charged at check out. You will receive your usually consignment percentage (60%) from your item sales.
We also ask that you to have your Contract and W-9 (commonwheel.com/pottery-by-the-price-2023.html) completed when you come to Commonwheel. This will allow you to unload and then exit the Gallery, reducing the amount of time and exposure in the gallery space. Masks are required while you are in the store.
​​
Please feel free to reach out with any questions.
Thank you from the Commonwheel Artists Co-op and PBP Committee