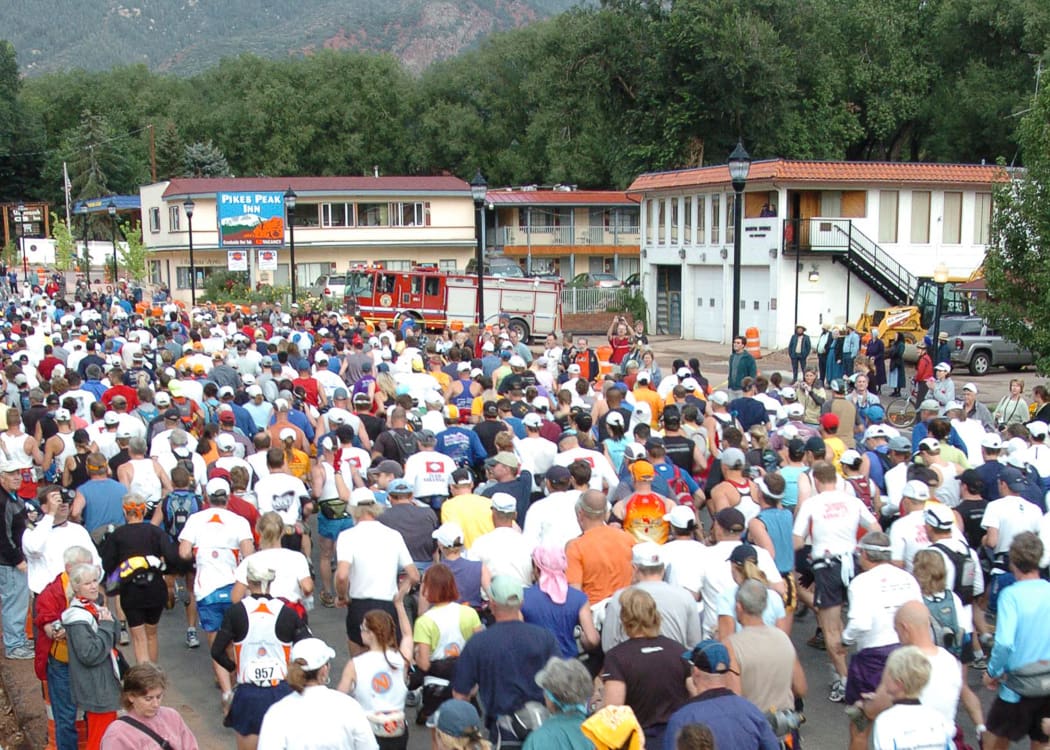 Pikes Peak Ascent
The Pikes Peak Ascent and Marathon is a trail running competition that begins at the base of Pikes Peak, in Manitou Springs, Colorado, and climbs over 7,815 feet to the top of the 14,115-foot peak.
Spectators
START: The first wave of runners starts at 7 am at 600 Manitou Avenue.
FINISH: To view the finish of the Pikes Peak Ascent take the Pikes Peak Highway (a toll road) to the top of Pikes Peak. The race organization does not provide transportation for spectators from Manitou Springs to the summit. You must find your own way there. We ask that all spectators respect the police and follow their instructions regarding crowd control.
There is limited parking at the summit and spectators may need to take a shuttle from a parking lot lower down on the Pikes Peak Highway. Pets are not allowed on the shuttle. Spectators are not allowed to park at the summit.
Next Event
Date

Sep 03 2022

- Mar 25 2023

Time

12:00 pm - 4:00 pm