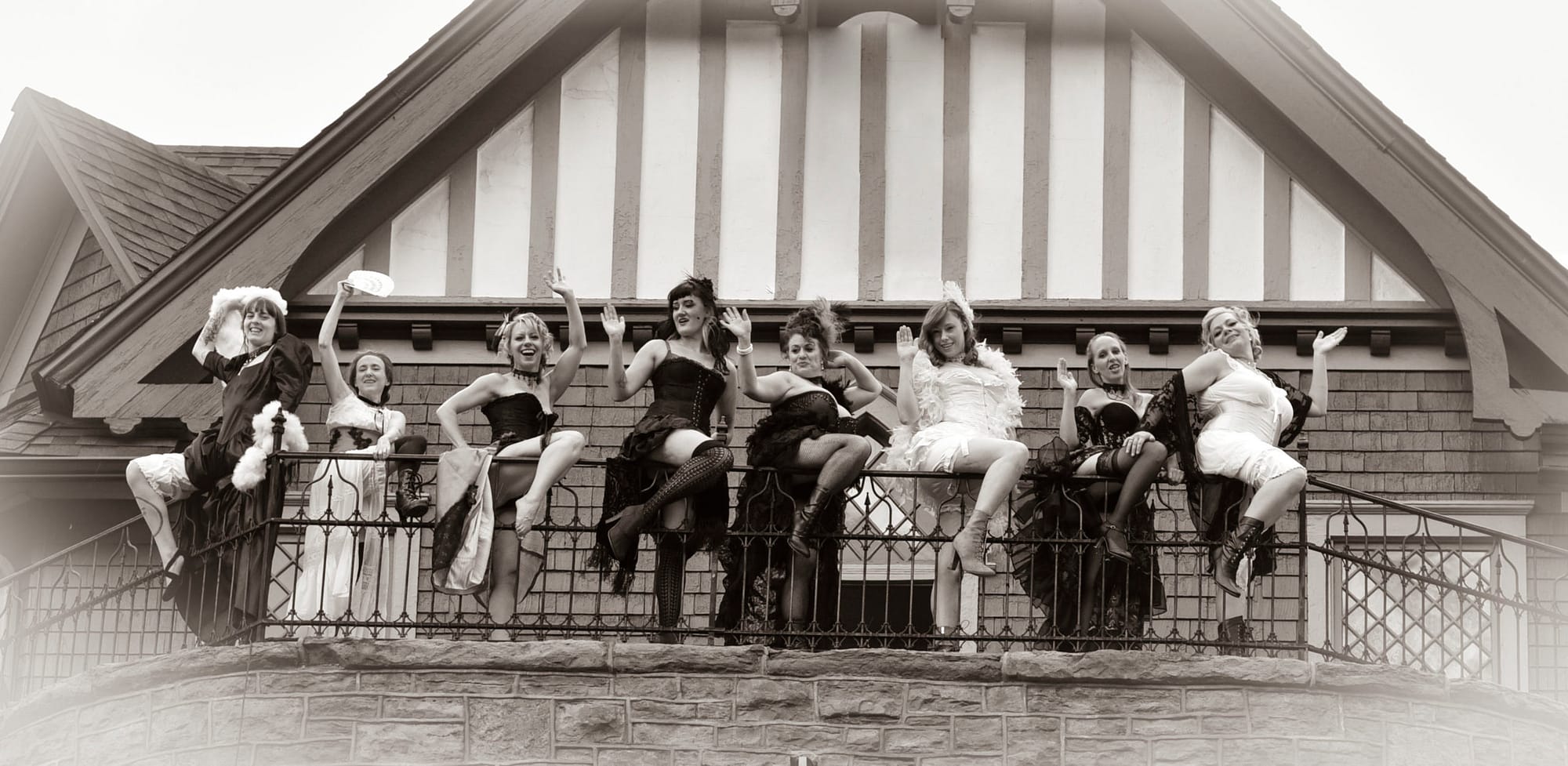 Miramont Bordello
Join us for the first-ever Miramont Bordello! Learn about prostitution in the Old West the best way we know how – transforming the Castle into a high-class parlour house for the "ladies of negotiable virtue" to sweep you off your feet. Have a full run of Miramont Castle's 30 rooms while actors and actresses transport you to the 1890s through slap-stick funny skits, saucy musical numbers, interactive entertainment, and more! And hey, a belly full of appetizers, dessert, and a little something to wet your whistle never hurt.
Dates are Friday, July 16th, and Saturday, July 17th. 5:00pm-7:00pm, and 8:00pm-10:00pm each day as availability lasts.
Reservations are $55.00/person, including tax but NOT gratuity. Includes our handmade 4 appetizers, and 2 desserts, themed to the event. Additional purchase for alcoholic beverages at the door.
For guests who want a night to remember, upgrade to our VIP package for $25.00 and receive; a small box of handmade chocolate bonbons in the shape of a woman's torso, a Miramont Castle commemorative shot glass, a vintage "laudanum" bottle souvenir, and a personalized photo the night of the event with your choice of one of our lovely ladies! Get a ton of bang for your buck on a fun night for a $25.00 upgrade to your tickets.
We are so excited to bring this brand new event to you, and shake some tail feathers! We are expecting to fully sell out this event, so be sure to reserve your spot ONLY by calling (719) 685-1011. See you there!
Next Event
Date

Sep 01 2023

- Oct 02 2023

Time

5:00 pm - 6:00 pm