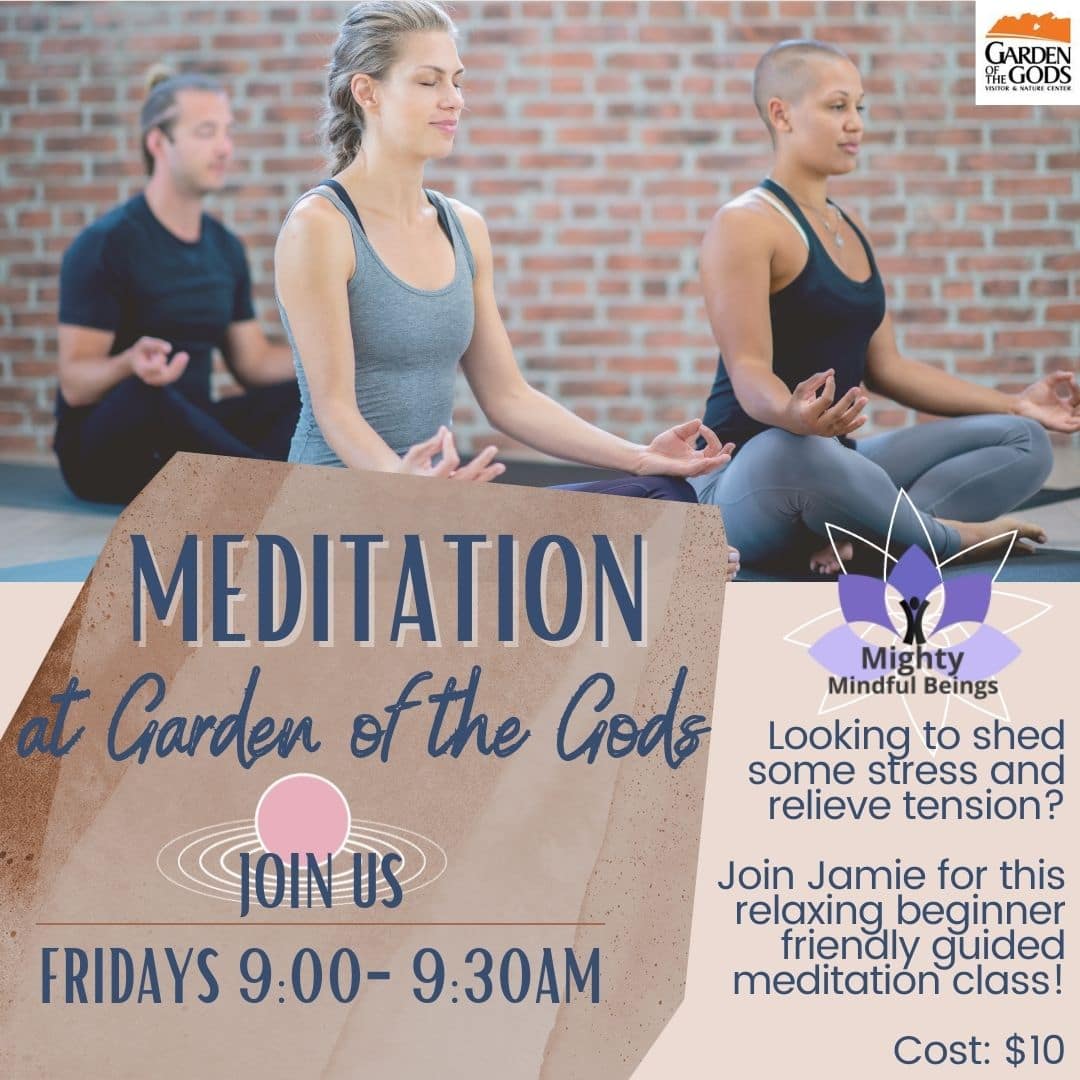 Meditation at Garden of the Gods Visitor & Nature Center
Join Jamie Nicholas, programs director, and owner of Mighty Mindful Beings, for a beginner-friendly guided meditation class. In this class, you'll learn how to prepare the mind and body to sit and be guided through a peaceful meditation focused on breathing and releasing stress and tension. This class is designed for all experience levels.
We meet inside the Garden of the Gods Visitor and Nature Center on the upper level in the Red Rocks Room. Please arrive a few minutes early to locate the group.
Ages: 10 and up
Group Size Limit: 10
Cost: $10.00, Pre-Registration required
For questions please contact: programs@gardenofgods.com