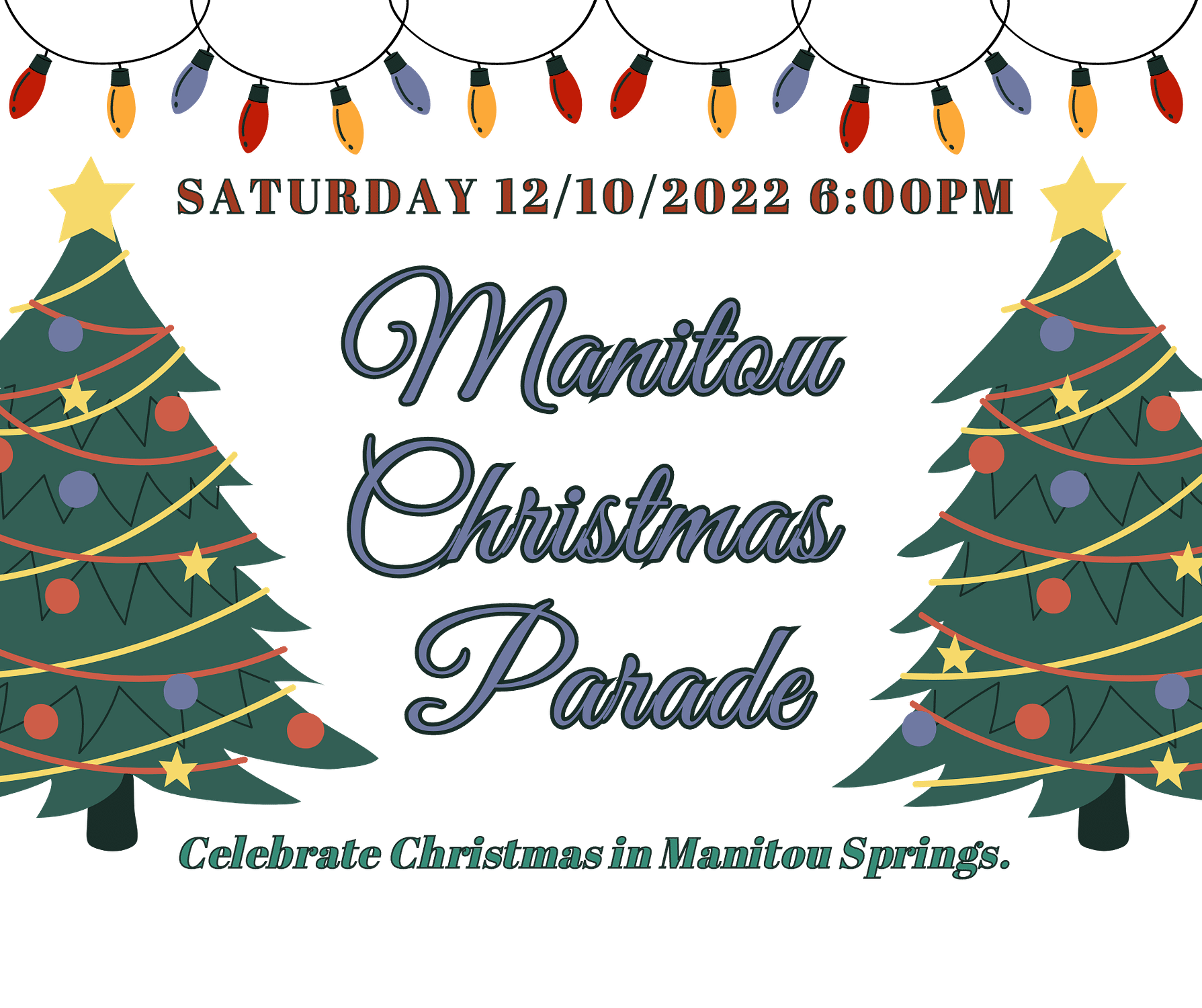 Manitou Christmas Parade
 'Twas two weeks before Christmas and all through the land,
 excitement grew quickly for the parade we have planned!
 Celebrate Christmas this tenth of December 
Create holiday moments  you'll always remember!
 Manitou Avenue will be all aglow,
As Happy attendees jaunt to and fro!
Bring out your family and all of your friends,
dawn your red hat and fuzzy mittens.
 The parade begins at the 6th strike of the clock, 
from Ruxton to El Paso is where our Marchers will walk.
Children can gather for the rare and special site,
Of the man all in red with a beard big and white.
Come early and enjoy the fine sights of the city, 
Radiant, Lively, the lights will be pretty!
Stay for dinner with family and friends,
Finish last-minute shopping to tie those loose ends!
Rejoice "Seasons Greetings!" and celebrate with us this year,
For its the Manitou Christmas Parade, an event full of cheer.
For more information visit the Manitou Christmas Parade website here: https://manitouchristmasparade.com/ 
Detour Route: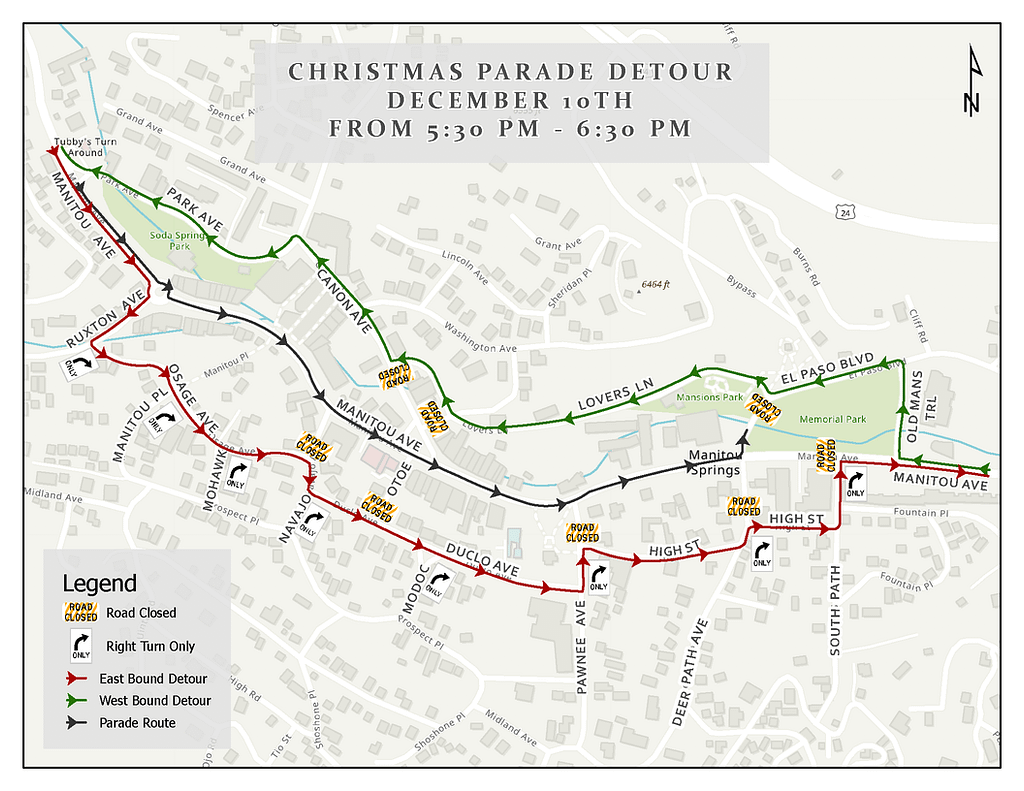 Next Event
Date

Nov 17 2022

- Jun 08 2023

Time

12:00 pm - 4:00 pm