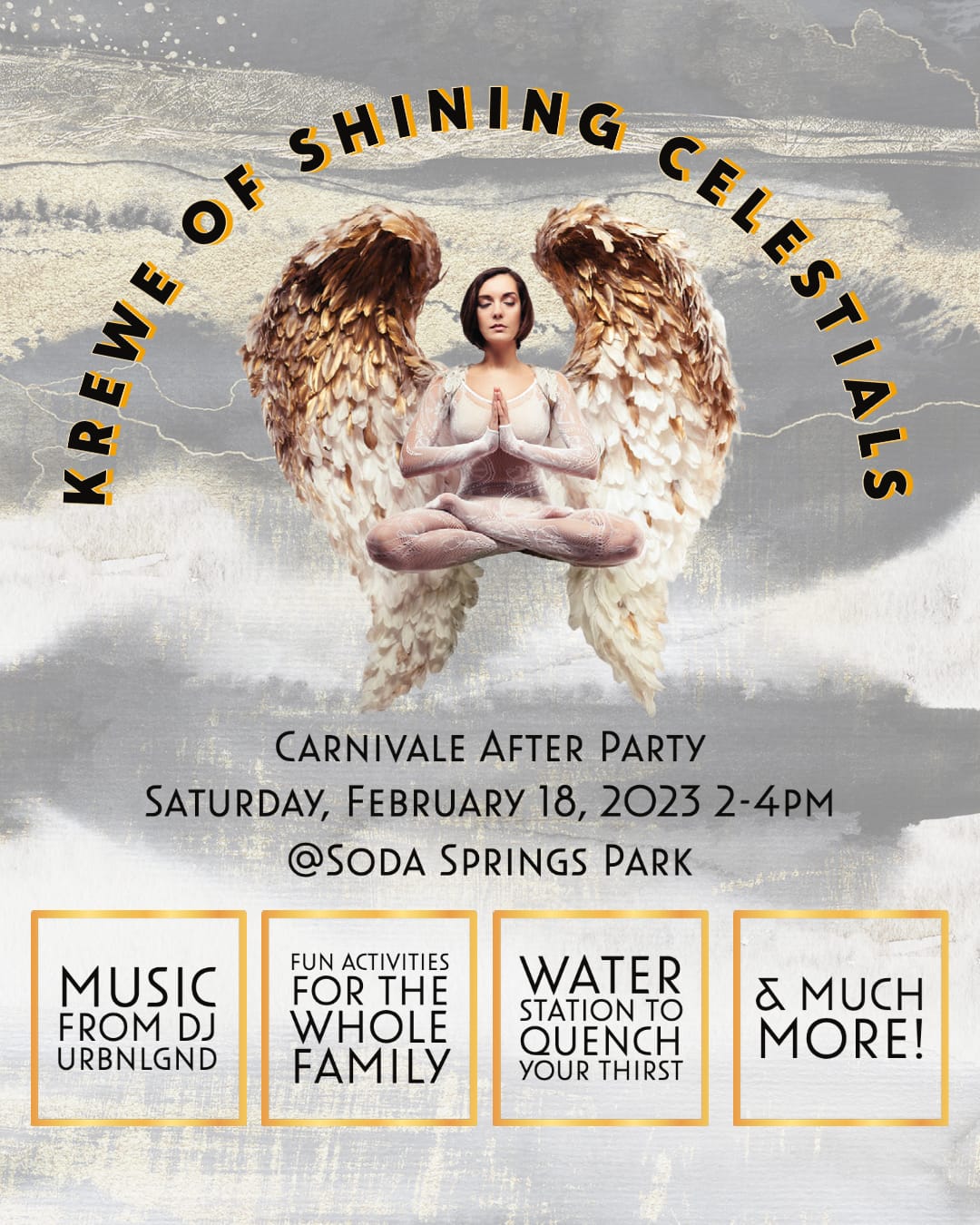 Krewe of Shining Celestials: Carnivale After Party
Join us for a Carnivale After Party, February 18, 2023 right after the Carnivale Parade hosted by LeGrande Accents Boutique! Located at Soda Springs Park from 2-4pm.
Enjoy music from DJ URBNLGND, activities & fun for the whole family, and don't forget to quench your thirst at the watering station.
The awards ceremony for the Manitou Springs Carnivale Parade will be hosted here, so don't miss out!