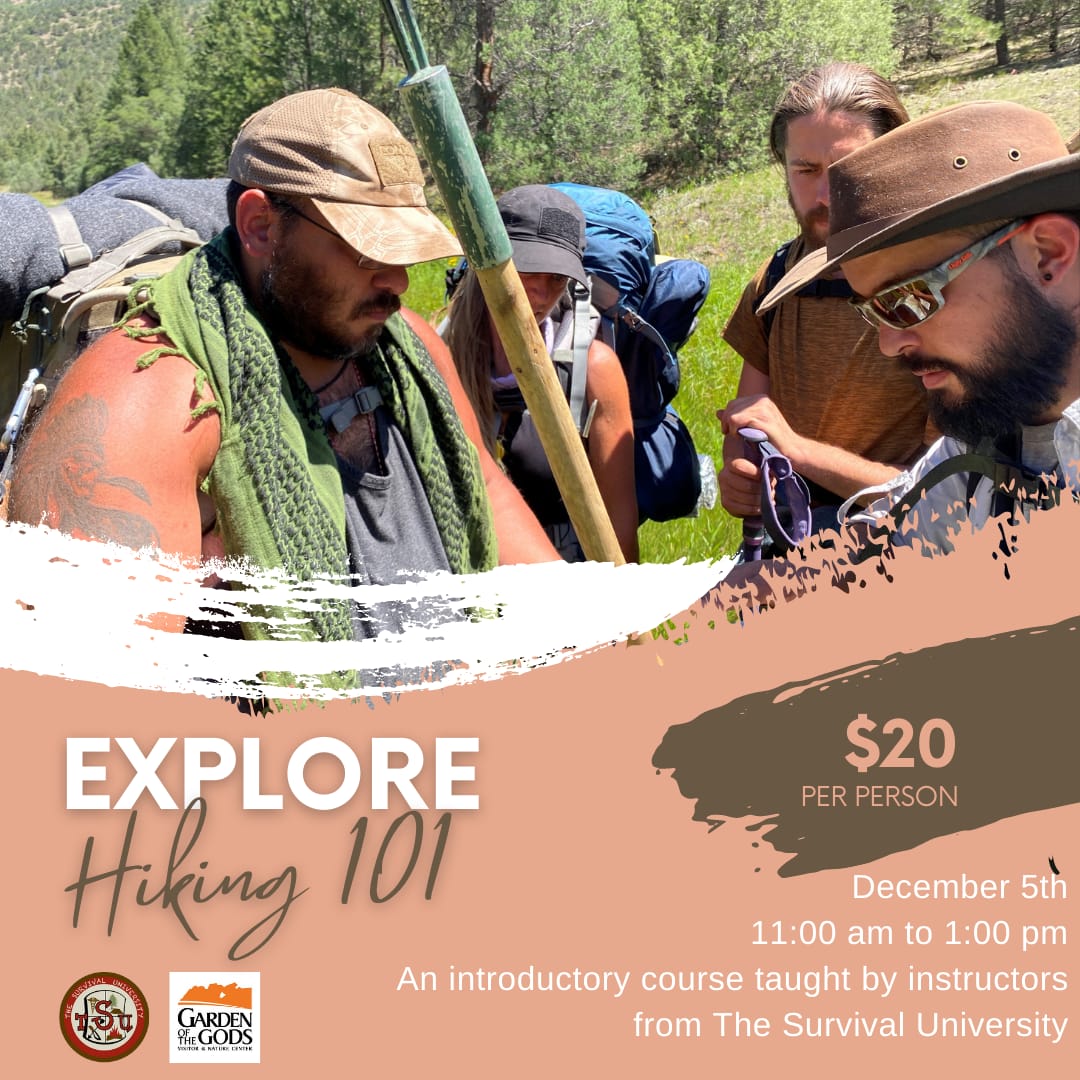 Hiking 101
Whether you are going on a simple day hike. climbing one of Colorado's 14ers or planning a multi-day trek into the backcountry, there are proper ways to prepare for your adventure. In this workshop you will learn the essential gear you should take with you on any adventure,  how to physically and mentally prepare yourself, route planning, how to check the weather forecast, and more.  This class is instructed by Ruben Rodriguez Jr. a Colorado native and instructor for The Survival University, as well as Jason Marsteiner, owner/founder of  The Survival University and a published author of a wilderness survival guide.
*Tickets are sold on a first-come-first-serve basis.  No Refunds.
Pre-Registration is Required.