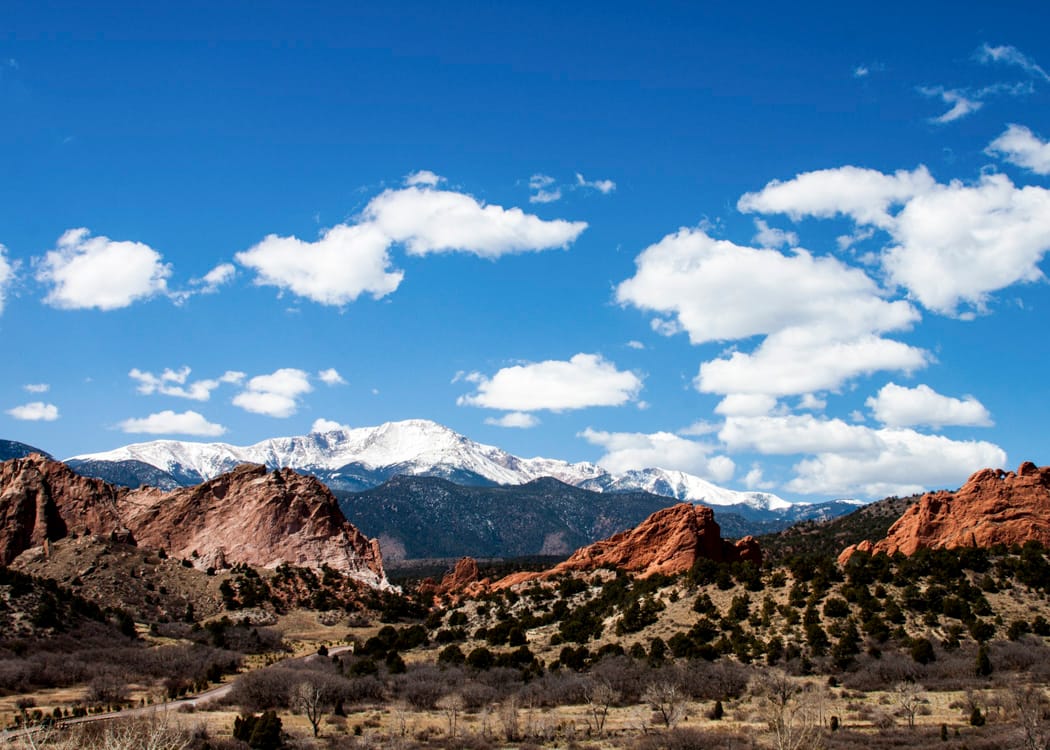 Garden of the Gods Walkabout
Avoid the swarm of visitors, see more wildlife, and avoid the heat of the day on this beautiful early morning hike through the Garden of the Gods provided by the tour guide corporation Environmental Experiences LLC. We will begin the hike by admiring the sunrise over the stunning red rocks and learning about the local history, wildlife, and vegetation in the central gardens. We will then hike to less traversed trails that offer spectacular views of Pikes Peak and the front range of the Rockies. We will end with a bird's-eye view of the park before winding our way back down to our starting point. The total distance of the hike will be 4 miles on moderate terrain trails with a 250 foot increase in elevation. Throughout the tour we will witness beautiful rock formations and will be on the lookout for Rocky Mountain wildlife. Be prepared to take many photos!
Hike duration is approximately 3.5 hours
Dogs are welcome
Hikes will occur rain or shine
We will meet in the Garden of the Gods Park Main Parking Lot (#2), Juniper Way Loop, Colorado Springs, CO
*Tickets are sold on a first-come-first-serve basis.  No Refunds.
**All participants ages 10 and up must wear a mask.
What's included:
Local Snacks
Eldorado Natural Spring Water and a Bobo's Oat Bar (Vegan, Kosher, Gluten and Dairy Free)
Equipment
Badger Sunscreen,
Natural Bug Spray, and
Ponchos (if needed due to weather)
Please wear hiking boots or sneakers and layers of clothing
About your guide:
Elise Hughes Berhiem has an undergraduate degree in Wildlife and Fisheries and a Masters Degree in Wildlife Sciences. Through her education, she found that there was a big disconnect between people and the environment. Thus, Environmental Experiences was born. Environmental Experiences tours people through the best that Colorado Springs has to offer, including Garden of the Gods, Manitou, and soon Palmer Lake Reservoir. Elise loves to connect with people and educate them about the flora and fauna as well as the history of the beautiful Colorado Springs Area.