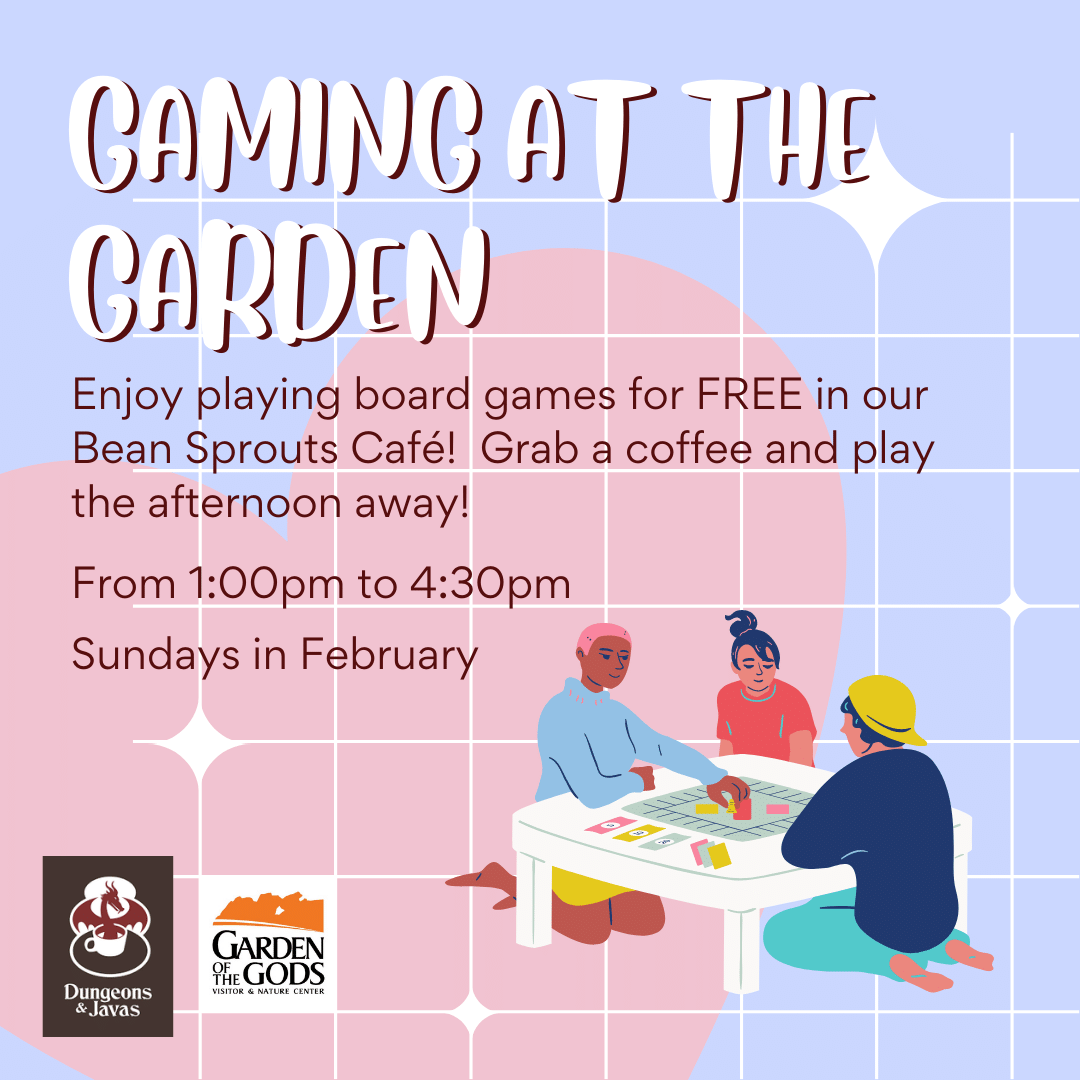 Gaming at the Garden
A board game with a view!  Join us in the Bean Sprouts Café for a fun afternoon of FREE board games to play!  Dungeons and Javas, a local gaming store, will be providing the games for us to use.  Don't worry about knowing the rules before showing up because Dungeons and Java will also have volunteers to help you learn the rules quickly to any board game that your group chooses to play!  Feel free to get drinks and snacks from Bean Sprouts while you play.
*Limited space, first-come first-serve.  No reservations.