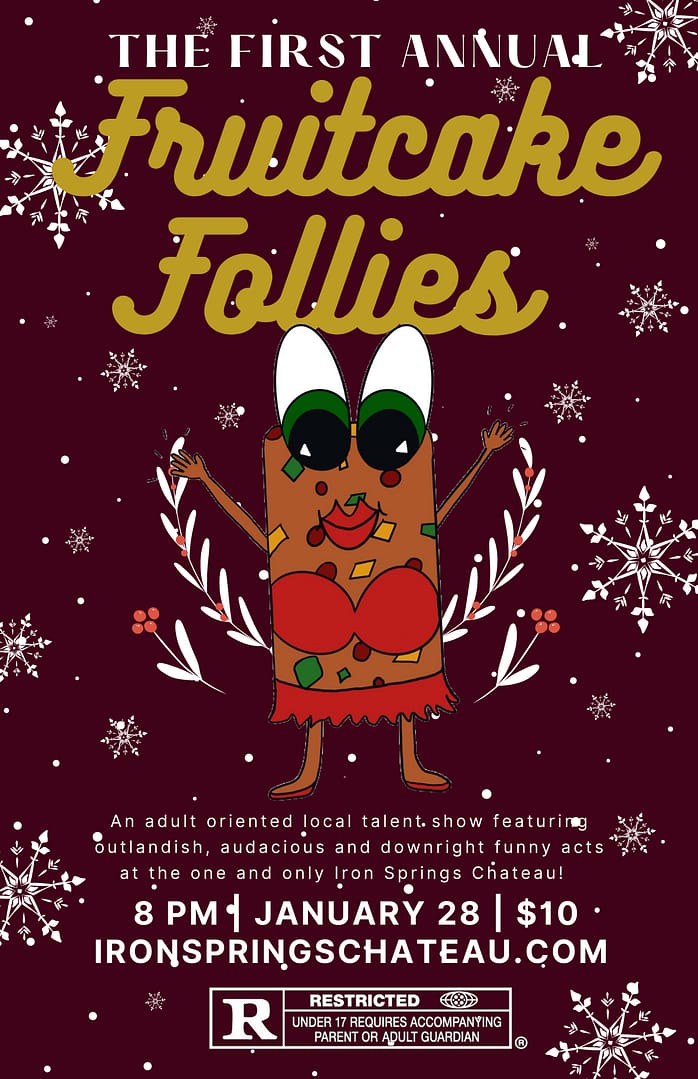 Fruitcake Follies
The Iron Springs Chateau is excited to present our FIRST ANNUAL FRUITCAKE FOLLIES
Inspired by the Manitou Springs Great Fruitcake Toss – The Fruitcake Follies is a local talent show of fun, funny and hilarious acts, song & dance and fruitcake inspired comedy.**
Come on out and break up those winter doldrums with some outrageous Manitou Fun!
**This Show is rated R, and intended for mature audiences only. Recommend no one under 18. Minors must be accompanied by a parent.
This is a Special Event – Show Only tickets. Concessions and bar beverages available for purchase.