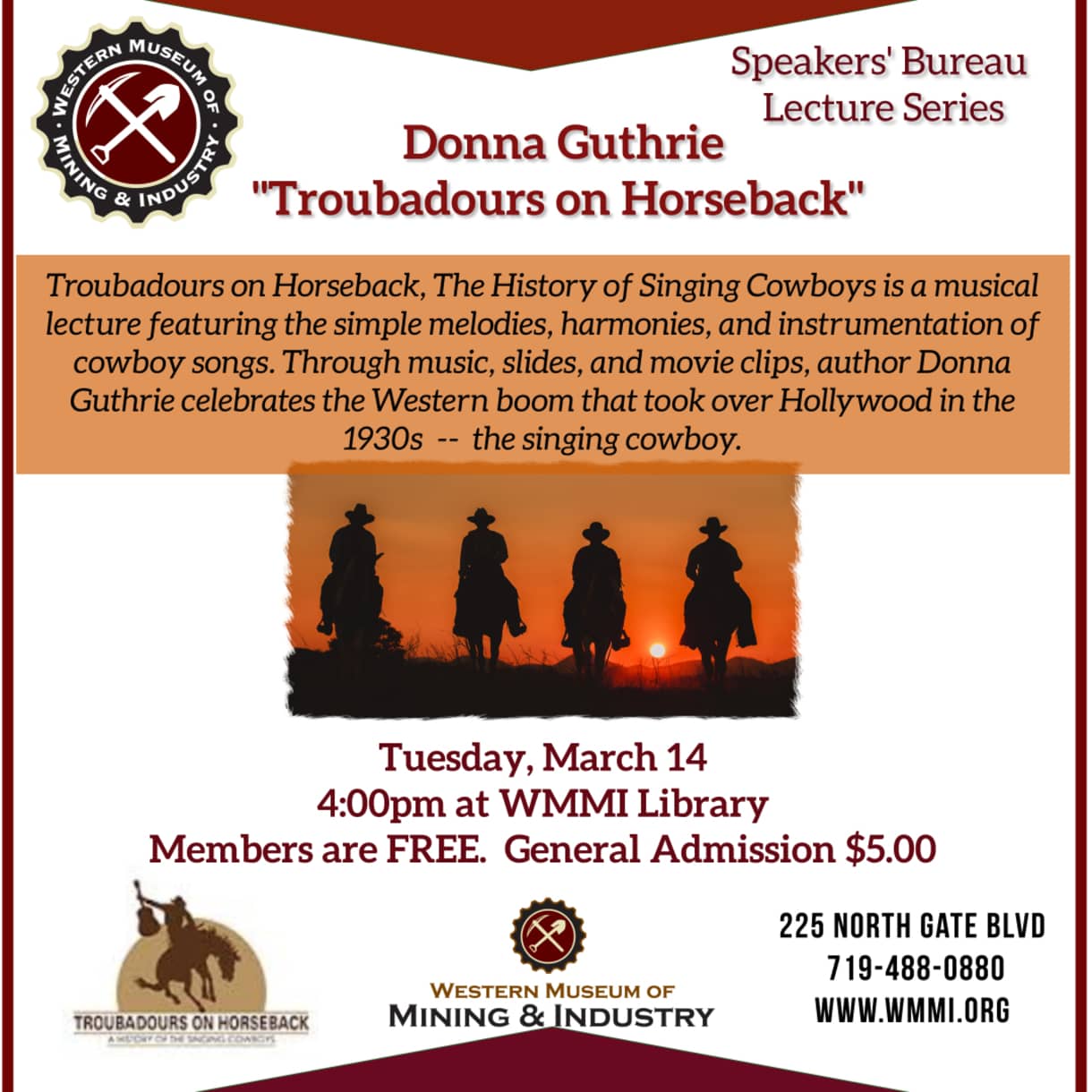 Donna Guthrie "Troubadours on Horseback"
Tuesday, March 14, 4pm
Cowboy songs were written to glorify the life of the cowboy and the "Wild West." Troubadours on Horseback, The History of Singing Cowboys is a musical lecture featuring the simple melodies, harmonies, and instrumentation of cowboy songs. Through music, slides, and movie clips, children's author Donna Guthrie celebrates the Western boom that took over Hollywood in the 1930s and the creation of the singing cowboy.
Gene Autry, Roy Rogers, and Tex Ritter are a few familiar names from the 1930s whose music was part of the era of singing cowboys in Western movies. That era came to a close with the advent of television—these shows, which starred "singing cowboys," ended by the close of the 1950s. But the tradition of the singing cowboy took root decades earlier. Based on amateur poetry published in stockmen's journals in the late 19th century, the words were set to music by cowhands with time on their hands, similar to the origin of sea chanteys and lumberjack tunes.
Members are free. Guests are only $5 donation.
Next Event
Date

Sep 03 2022

- Mar 25 2023

Time

12:00 pm - 4:00 pm