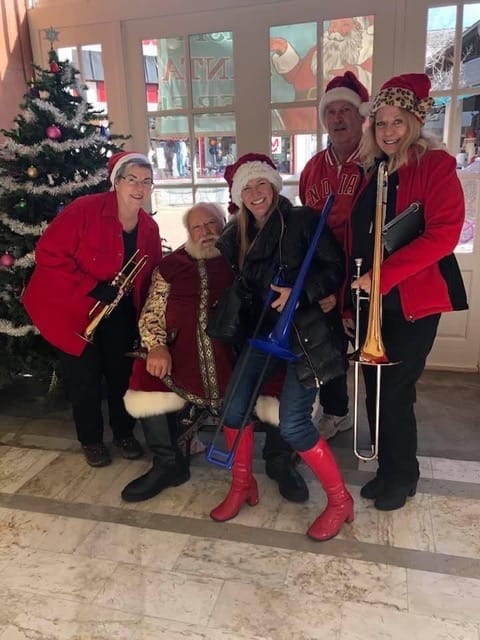 Christmas Brass & Dance Wonderland 2022
The best way to get into the holiday mood is to listen to Christmas music. Get ready for a jolly good time with this free, family-friendly event featuring some of the greatest sounds of the season. Christmas Brass is a Brass Quartet with a long tradition of entertaining in Manitou Springs.  Every Sunday from Thanksgiving to Christmas, musicians stroll along Manitou Blvd. playing Christmas Carols and interacting with the holiday shoppers.  The group is made up of professional musicians from the Pikes Peak region and consists of two trombones and two trumpets who look forward to spreading Holiday cheer in Manitou each year.
This year, also featuring Dance Wonderland. Dancers will prance along the streets of Downtown Manitou to help spread cheer, smiles, and Christmas magic!
*Dance Wonderland will not be performing 11/27 or 12/24
Christmas Brass:
Christina Van Camp – Group Leader / Trombone
Connie Redmon – Trombone
Terri Pederson – Trumpet
Laurie Hafey – Trumpet
Sundays & Christmas Eve from 12pm-2pm.
11/20
11/27
12/4
12/11
12/18