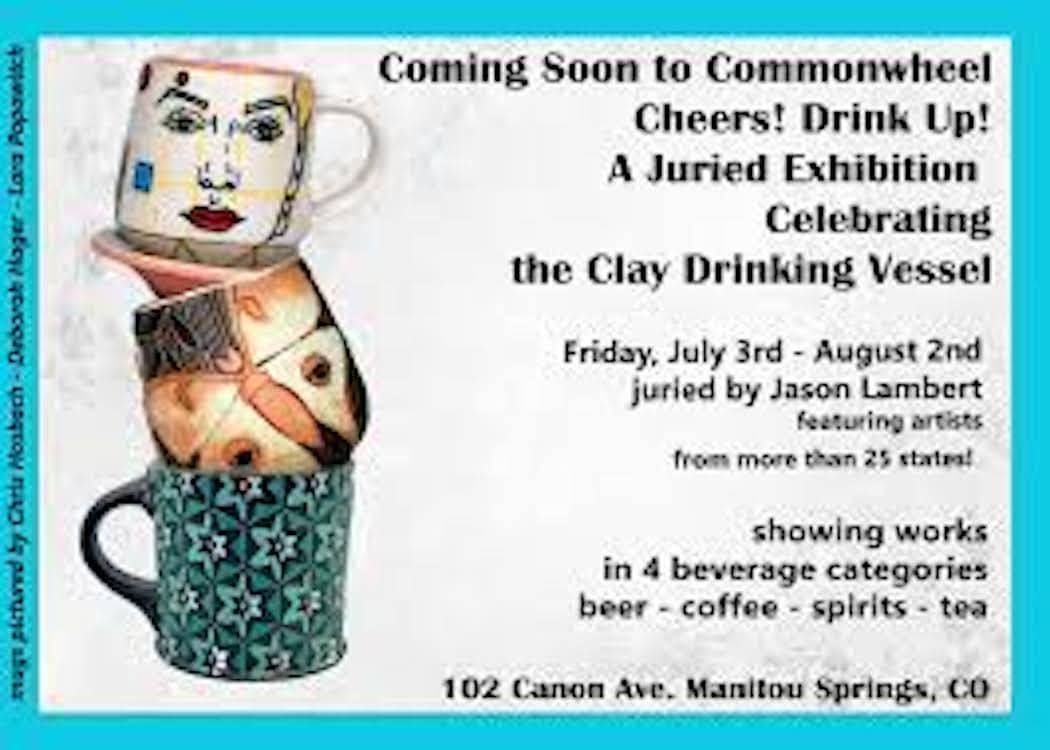 Cheers! Drink Up!
Cheers! Drink up! Celebrating the Clay Drinking Vessel is an international juried show featuring only drinkware made from clay.
Cash awards for "Best of" will be given in each of the following four categories: Beer, Coffee, Tea and Spirits, as well as Honorable Mention awards.
57 artists from 23 states and Canada are included in "Cheers! Drink Up!" Artists in this show are Jamie Adams. Louie Albertson, Casey Beck, Nicholas, Bernard, Allee Etheridge, Paige Furr, Deborah Hager, John Hamilton, Jane Hammoud, Vicky Hansen, Stephen Heywood, Kimberly Hilligoss, Eric Hoefer, Chris Hosbach, Lucinda Howe, Polly Johnson, James Kelly, Bruce Kitts, Bri Larson, Megs LeVeseur, Brandon Lipe, Jennifer Lowell, Will McComb, Esther Mech, Courtney Michaud, Carey Nathanson, Fox Nicely, Vijay Paniker, Carter Pasma, Julie Peck, Alan Perillo, Jarred Pfeiffer, Lara Popowitch, Matthew Raue, John Reinking, Mark Rossier, Sandy Rousseau, Lora Rust, Shana Salaff, Linda Schmale, Ryan Schulz, Herrick Smith, Dan Squires, Chad Steve, Michael Vangstad, Christopher Watt, Dallas Wooten, and Anthony Young.
Juror
We are pleased to have Justin Lambert as the juror. For more information: http://www.jlpottery.com/