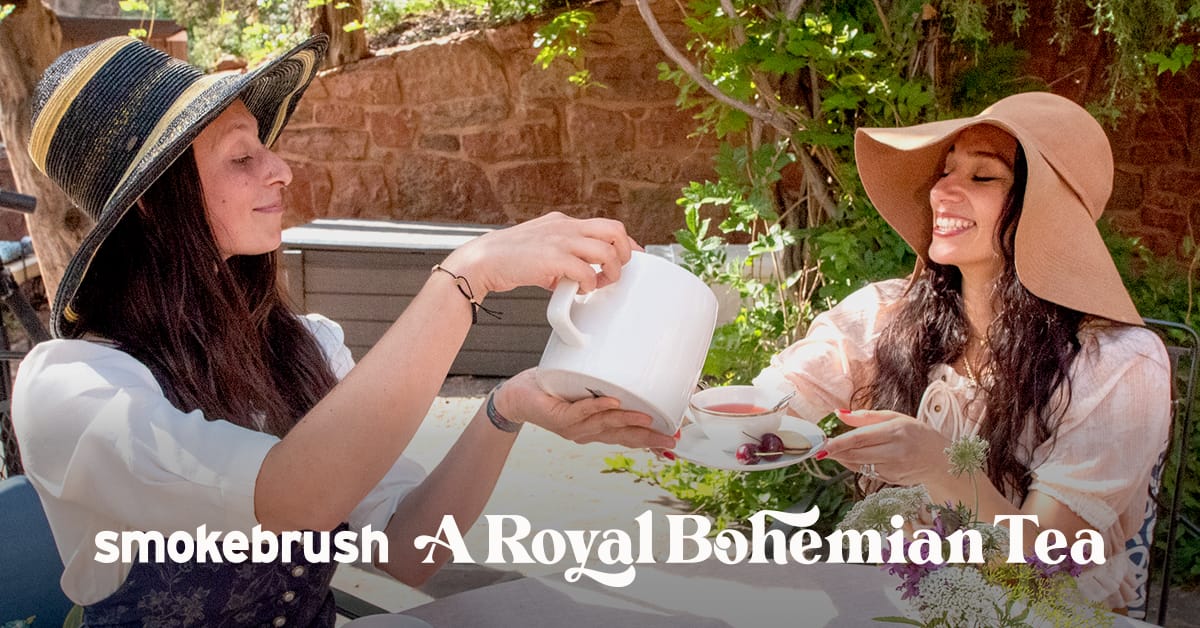 A Royal Bohemian Tea
Even the Queen would be proud. The Smokebrush Foundation for the Arts is hosting A Royal Bohemian Tea on August 21 at the historic Rockledge Lodge at SunMountain Center, in Manitou Springs.
The Sunday afternoon will include all that is best about a traditional high tea, including delicious scones, finger sandwiches, several delectable deserts, of course, tea, and inspiring cocktails for purchase.
But in a break from tradition, A Royal Bohemian Tea will feature an array of herbal teas, scones, desserts, and farm-fresh sandwiches all made with herbs and other ingredients grown on the Smokebrush Farm.
"We are creating a Royal Tea with a Smokebrush twist, by incorporating a wide variety of seasonal bounty from our farm," explains Aimee Morrow, Smokebrush Head Chef. "The afternoon will include such fare as Smoked Trout, Pickled Purslane, & Fennel Aioli Finger sandwiches, Tomato, Cucumber & Herbed Cream Cheese Stacks, Pear & Cardamom Scones, Farm Mint & Nib Chocolate Truffles, and Pear and Ginger Tea."