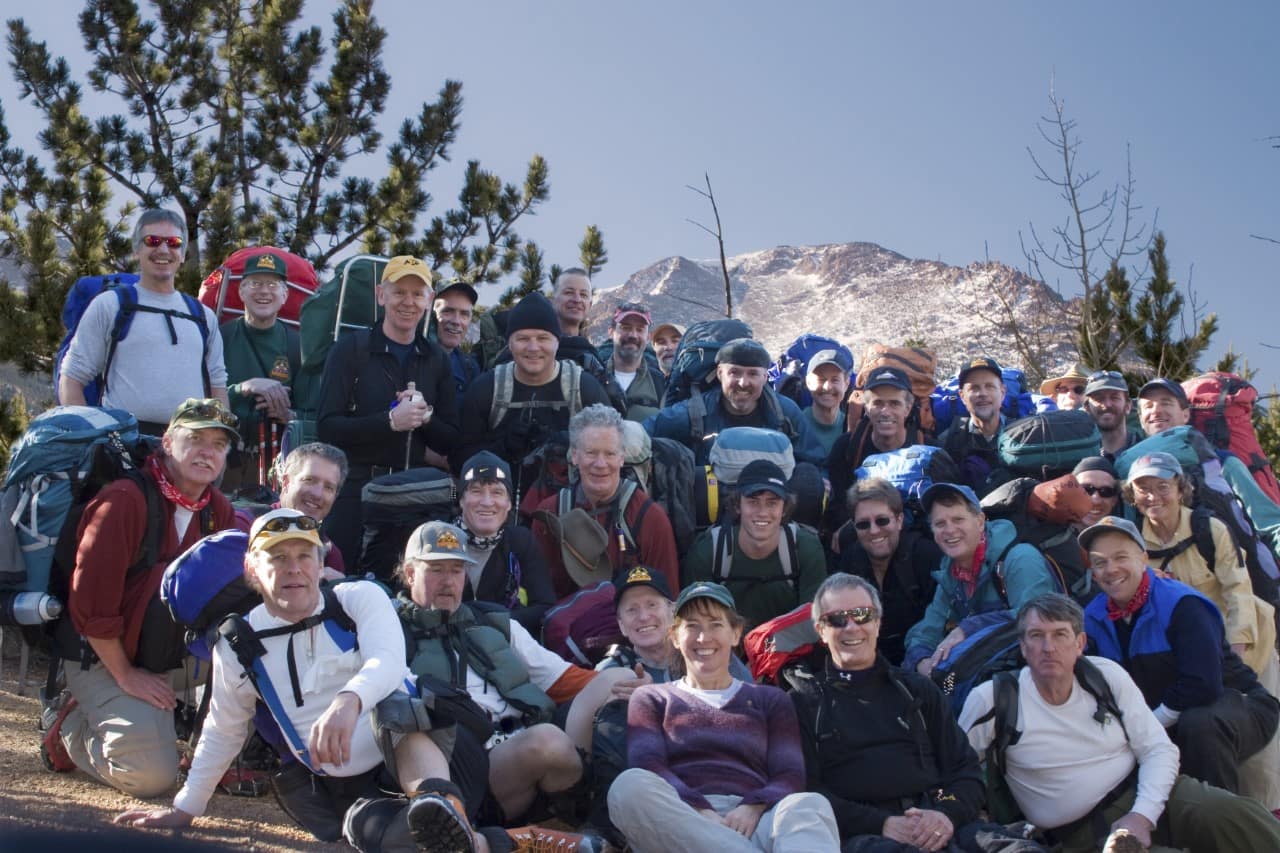 "100th Anniversary of the AdAmAn"
Saturday December 17, 2022 at 1pm "100th Anniversary of the AdAmAn"
The Manitou Springs Heritage Center and Museum and the Pikes Peak AdAmAn Club are proud to host, "The History of the AdAmAn Club" presented by Dan Stuart (Member No. 82). 
On New Year's Eve 1923, five Colorado Springs men, later known as the "The Frozen Five", climbed Pikes Peak in the dead of winter on New Year's Eve and launched fireworks to mark the beginning of an annual Pikes Peak holiday tradition followed by thousands of spectators throughout the region each year. 
Manitou Springs Heritage Center and Museum, 517 Manitou Avenue Manitou Springs, Colorado 80829. Visit our free museum. For more information call 719-685-1454, email: ManitouHeritage@gmail.com, or visit www.manitouspringsheritagecenter.org. Open Wednesday, Friday through Sunday Noon-4:00pm or by appointment. 
Pre-registration is required for this free event: Teens & Adults, 45 maximum-https://www.eventbrite.com/e/100th-anniversary-of-the-adaman-presented-by-dan-stuart-tickets-466939798507